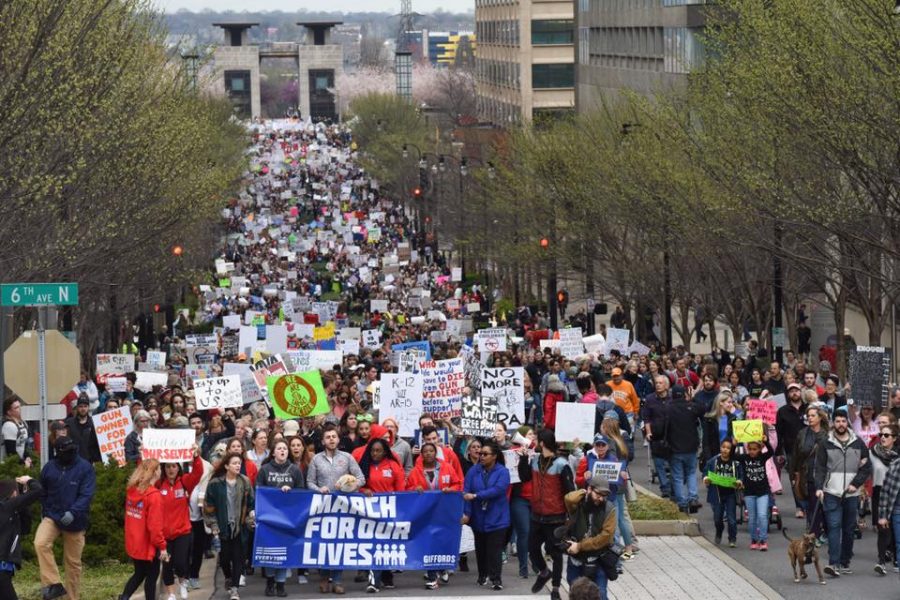 Thousands march in Tennessee cities in push for gun control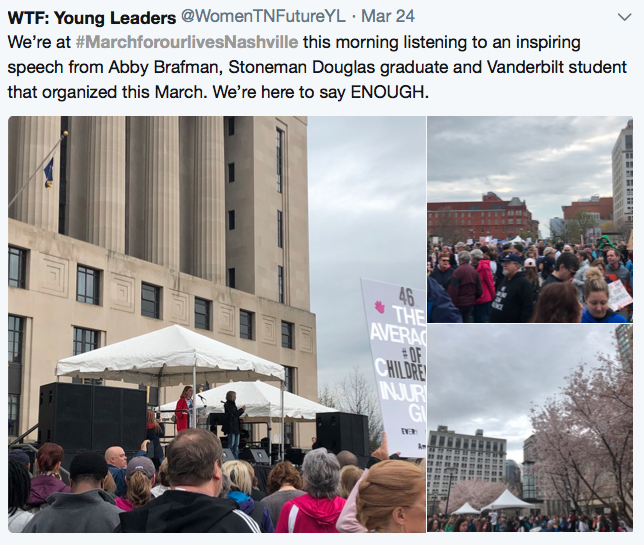 NASHVILLE, Tenn. — Thousands of people have marched in Tennessee cities to push for gun control and school safety as part of a national campaign sparked by the recent Florida school shooting.
The Nashville march was held in conjunction with nation-wide marches held in satellite cities all in support for the parent March for our Lives event held in Washington, D.C.
Media reports say about 10,000 to 12,000 people gathered Saturday in downtown Nashville. (Updated Sunday, 3/25/18)
Like many of the participating cities, Nashville hosted many speakers including graduates from the Margery Stoneman Douglas High School as well as students, faculty and politicians who all support a stronger policy for gun control that would lead, they believe, to safer schools.Newly installed interim mayor, Mayor David Briley spoke to the crowd of thousands walking students, administrators, parents and others  who were in attendance.
He had several wise perspectives but stressed that the most effective and important action anyone who is currently 17 years or older is to register to vote.
Bailey shared a story of encouragement meant to keep students involved in the movement long after the march is done at the end of the day.
He shared the heroes moment in a young girl's decision to attend a school despite her race.
Bailey went on to share, "We shouldn't have to fear going to school." 58 years ago, a young college student named Diane Nash led a march to the same spot that we stood today, in front of the Metro Courthouse, and she and her fellow students demanded an end to segregation in this city."
"
We shouldn't have to fear going to school."
— Mayor David Briley
The mayor, Ben West, listened to the students and agreed that segregation was wrong. Young people: you can change the direction of this city and this country, too. Make sure you are registered to vote, and vote in every election."Many who came to support the marchers view the proliferation of injuries due to gun violence as a public health issue.
The University of Vanderbilt School of Medicine students showed up in great force to promote that youth who are not safe in school are a public health risk.
White Coats Against Gun Violence strongly supports the youth movement and has advocated for change at the highest congressional levels as explained on their blog.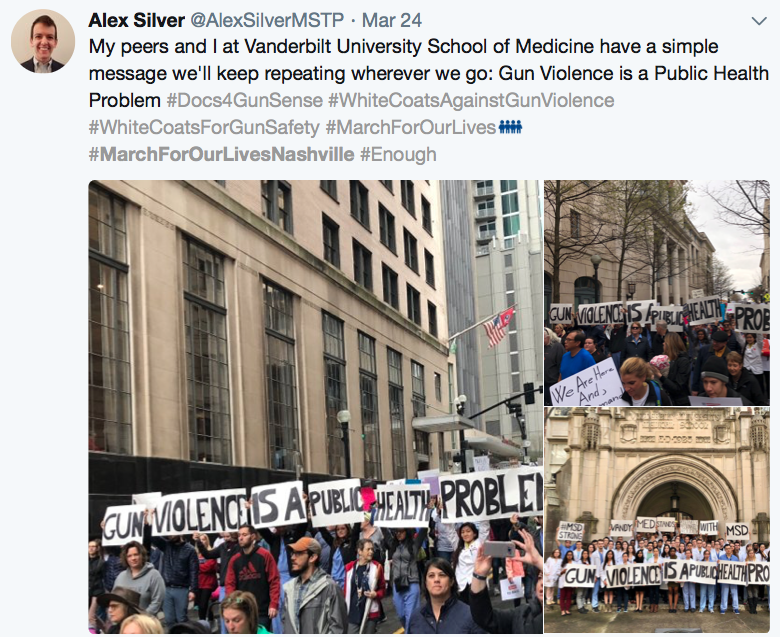 "We need action. Students and allies are organizing the national school walkout to demand Congress pass legislation to keep us safe from gun violence at our schools, on our streets and in our homes and places of worship.
In addition, #WhiteCoatsAgainstGunViolence represents a coalition of healthcare professional students working to demand that the broader healthcare for all community members and to recognize and treat gun violence as a pertinent public health issue.  "The pervading sentiment at the march was focused on the right to learn in safety and to be able to trust that when parents send their children to school, they are indeed safe.
Students and staff have the right to teach and learn in an environment free from the worry of being gunned down in their classrooms or on their way home from school.
Parents have the right to send their kids to school in the mornings and see them home alive at the end of the day.#whitecoatsagainstgunviolence
Congress must take meaningful action to keep us safe and pass federal gun reform legislation that address the public health crisis of gun violence.One of the marchers, Heather Larkin Vogler, says she wants her daughter and other children to be safe, as participants spoke out against gun violence.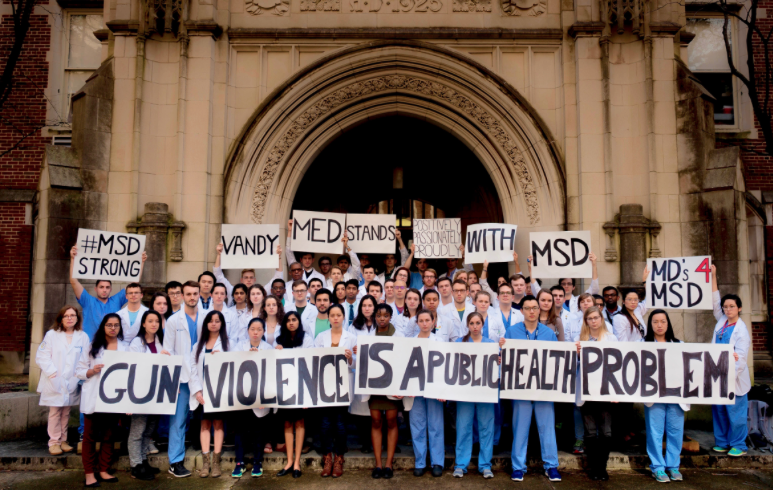 ---
Notes: In Memphis, about 1,500 people took to the streets in a march that went to the civil rights museum. Students led the way, yelling "enough is enough." The event included voter registration efforts.
In Chattanooga, at least 1,000 students and adults took part in a march that took them to the Hamilton County Courthouse.