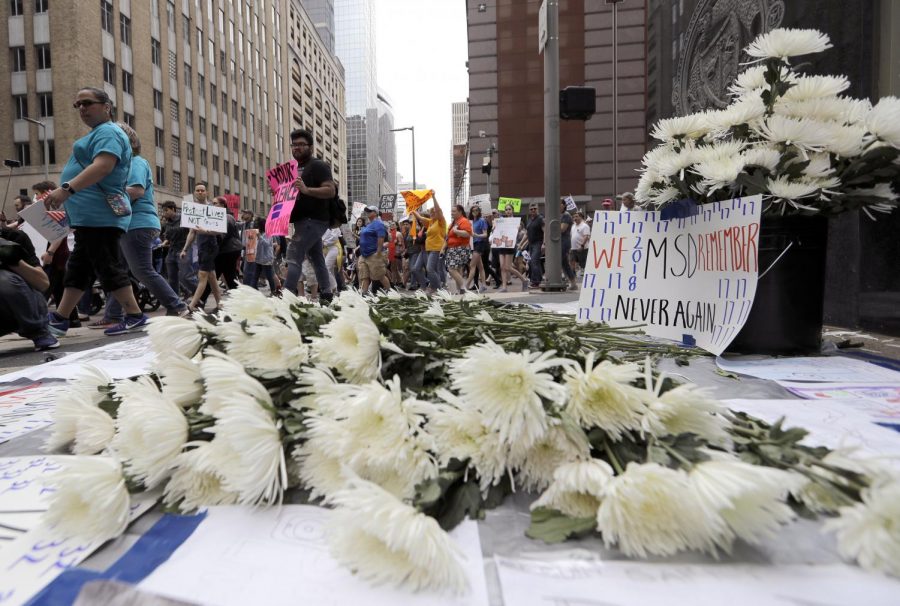 Mass shootings in public places – are they becoming too common?
The most common memorial seen on the side of a road generally honors a person(s)  who have died in a car accident.
However,  it becoming all to familiar to see images of memorials beside building, on curbs and yes even lining a street to honor those who have died as a result of gun violence.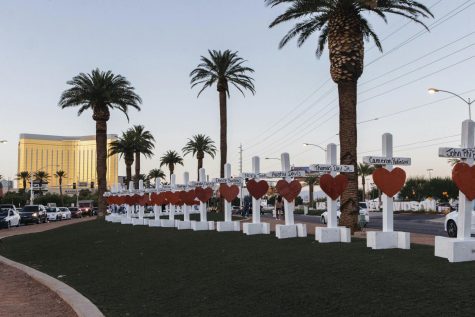 The memorial of 58 crosses, each bearing the name of one victim, lines the street where Las Vegas visitors most often see a sign of welcome. The memorial marks another mass shooting making this incident the nation's most deadly shooting massacre in recent history.
Across the continent, just weeks before the mass shooting in Las Vegas, Georgia Tech students received text messages warning about a possible dangerous moment on campus.
Students on campus are getting weary of such events and protested the shooting and killing of Georgia Tech student,  Scout Shultz. The protest led to more violence and at least one vehicle was set on fire at the protest allegedly by students demonstrating against a shooting.
These types of events leave those who are about to enter the work force, our future high school graduates confused and sometimes even angry.
To protest the violence, many on the Hillsboro Football team knelt during the National Anthem at last Friday's ballgame against Beech High School. Their silent, 2 minute protest was met with a large chorus of boo's and chants by the Beech fans.
Reporting on this issue is difficult, however, the increase in incidents requires an objective and intelligent look at the bigger questions as to why it is more frequent and more deadly.
The Hillsboro Globe seeks to provide our readers with ethical journalism in which to begin open discussions about those events that seek to instill fear in public spaces.