Georgia Tech students response to the police suicide of fellow student, Scout Schultz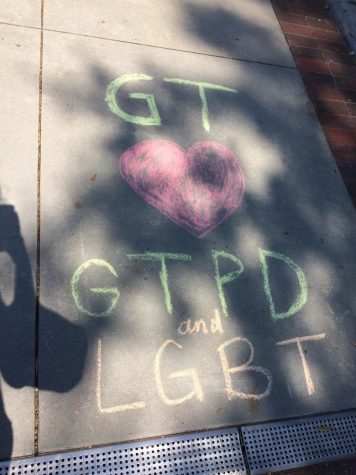 ATLANTA – Saturday, September 18, 2017, a fourth year Georgia Tech student, was shot and killed by police Officer Tyler Beck.
Scout Schultz was a leader in the LGBTQIA+ community at Georgia Tech and preferred to be referred to through the pronouns "they and them". Shultz was an advocate for other students who have had problems with depression and had attempted suicide previously.
The Georgia Bureau of Investigation, GBI, stated that Officer Beck and other officers were responding to a call around 11:17 pm, later found to be made by Scout Schultz, telling the police that a person matching Schultz description appeared to be carrying a knife and a gun. The GBI said that,
"Officers provided multiple verbal commands and attempted to speak with Schultz who was not cooperative and would not comply with the officers' commands."
Eventually, Officer Beck did shoot when they continued to advance carrying a knife. No gun was found on the crime scene.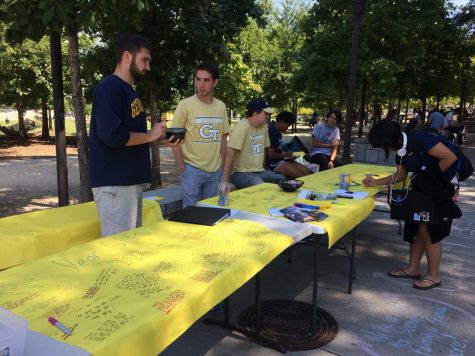 Later, upon investigation, it shows that Schultz was planning suicide by police.
Three suicide notes was found in their apartment.  A vigil was planned for the community to mourn the loss of,
"A student who was a pioneer and a leader of the LGBTQIA+ pride, and touched a lot of people at Georgia Tech"- a student at Georgia Tech
After the vigil, 50 protesters marched on the Georgia Tech Police Department; claiming that this shooting had been a sign of police brutality. Many of the protesters arguing that the police officer should have used a nonlethal method. The protest ended with damages to a police vehicle and two police officers suffering from minor injuries. Three of the protesters were arrested.
In response to this, Scout Schultz family stated,"Answering violence with violence is not the answer. Our goal is to work diligently to make positive change at Georgia Tech in an effort to ensure a safer campus for all students."
To many of the Georgia Tech  students, this violent protest was a shock. Georgia Tech president, G.P. Peterson, stated in a letter,
"We believe many of them were not part of our Georgia Tech community, but rather outside agitators intent on disrupting the event…They certainly did not honor Scout's memory nor represent our values by doing so."
In response to this protest, the student  of Georgia Tech have united to show their love for the LGBT community and the Georgia Tech police department.