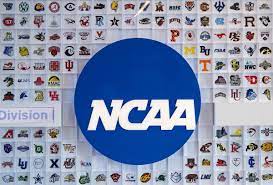 College sports departments are adding specialized staff to manage growing roster demands
Houston University coach explains why he has added specialized staff to meet social media, NIL, roster and transfer portal demands.
Mar 28, 2023 12:25 PM 
Kelvin Sampson has been around college basketball long enough to remember when preseason practices started. October following a true offseason, teams remained largely intact for multiple seasons and players weren't permitted to pursue endorsement deals.
It might as well be a different planet now.
The way Houston's coach sees it, the top-tier programs must evolve to manage recruitment better, the transfer portal and roster demands, and athlete compensation deals.
"Absolutely, you have to," the 67-year-old Sampson said as March Madness headed to Sweet 16 weekend. "To (manage) those kinds of things, you've got to have specialization on your staff."
That means bolstering support staff with specialized roles for recruiting, using social media for recruiting and scouting, or adding social media analysts to determine how and on who NIL endorsements and recruiting should be budgeted. Adding special assistants to aid head coaches, general managers to navigate the new era of players profiting from using their name, image, and likeness (NIL), and even creative-content staffers to pump out videos or social media to promote the program's brand are all examples of needed specialized support staff that increase productivity and positive awareness.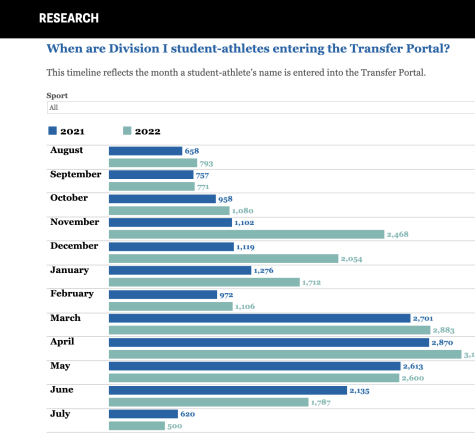 Students enrolled in Hillsboro High School's Academy of International Business and Communications know this and are prepared to take on these specialized jobs after graduation. Students in the marketing pathway take three required courses that not only enable them to meet this new and growing market need but also graduate with two social media industry certifications, qualifying Hillsboro students to be confident in planning, scheduling, and collecting data for the purpose of analysis. Social Media Marketing and Analytics teaches students to become fluent in social media marketing strategies and offers an opportunity for students to become industry certified by taking a series of tests that are recognized by public relations firms. This adult certification that the student earns can carry his or her certification to any future employer.x
The second course that students take is called Public Relations and Advertising. This course prepares all students to be qualified in the creation of public relation product to sell the brand's qualities to the general public, be it a sports team or a self-employed entrepreneur. The class also offers industry certification opportunities that prepare students to use their knowledge of marketing strategy and campaigns and how this builds a positive brand for industry, like college and pro sports.
With the popularity of sports and the now expanding roles that teams will be hiring, Hillsboro's Marketing Pathway is preparing students to enter the next level. An example of the marriage of classroom skills joined with personal career goals can be found in a recent student experience.
Jaxon Hord is a senior in the AIBC academy who also plays soccer for Hillsboro. In his junior year, while taking the Social Media Marketing and Analytics course noticed that his team did not really have a strong presence on social media. Fans often were unsure of when the soccer team even played. The head coach Paul Troy agreed to let him trial-manage the social media accounts because he was in the social media marketing class. Hord's goal to grow the team's presence and improve the brand of the entire soccer program.
Hord has been very successful in achieving his goal. He is now getting the attention of statewide associations who want to collaborate with him to create and schedule post-Game Day posts, which share schedules and scoring posts to share with the growing Nashville soccer community. The organizations are contacting him because of opportunities that he admits, are possible because he is in the AIBC pathway. He shared with his teacher, Susan Strasinger recently "the TSSAA Network account on Instagram contacted me through our soccer Instagram account. Stating they want to collaborate with me to create Game Day posts for big rivalry games, not with just Hillsboro, but for all of the MNPS district. These posts would then be shared on both the TSSAA Network account and the Hillsboro accounts related to sports."
With high school choice, the norm for many public high schools, coaches, and administration is realizing that to be a desirable choice to parents and students, the public persona is very important from athletics to academics and modeling the approach, not after other high schools, but college and profession sports the brand of the school can impact the school environment positively.
Kansas State first-year coach Jerome Tang said recently in an interview with Associated Press, "It's rising to the next level that separates you".
Six teams — Houston, Xavier, Texas, Arkansas, San Diego State, and Florida Atlantic — have an assistant or special assistant to the head coach, whose role on the team is designed as catch-all helpers who shoulder administrative duties, develop player communication while potentially taking on tasks such as breaking down film. Tang and Michigan State's Tom Izzo each have a chief of staff. Top overall seed Alabama has a director of scouting and analytics. Fellow Southeastern Conference team the University of Tennessee has someone overseeing not just player analytics but also social media analytics and public relations.
The sport or the high school might be varying in roles that can be supported, but the goals don't. High schools have long ago accepted that as a primary resource to students, support for students expands well past academics.
"I have people on my staff in charge of something with one of our kids 24 hours a day," Sampson said. "And it's all built around relationships. You know, these kids can transfer today and not even have to tell the coach. They can just go to the compliance office. […] So, in order to combat those kinds of things, it's more and more important that you're involved in their daily lives."
"It's the college version of free agency and it's something that goes on all the time and it continues to grow on a daily basis," Sutton said. "We have to retain our players. […] So having a larger to staff to be able to be involved in the current players' lives, their goals and needs and to have an eye on what's happening outside of your program in terms of the transfer portal is more than a privileged, it is a necessity.
For lack of a better term, high schools and colleges now see the importance of student and athlete development to extend to nutrition, social media, and publizing school and student accomplishments.
"Communication's really important and just being current," Scheyer said. "I'm not even talking age. I'm talking current in terms of understanding what these guys are going through, including their families."
The PR part of a school's toolbox of skills is now as important as the quality of the work being done in the classroom. It isn't enough to have strong teaching, telling your community about your team, your school, or even your district's successes has to be communicated to be competitive when a choice is the norm from the pros to high school.