Alcoa just barely beats by Pearl Cohn High School with score of 65-62
Loss is a heartbreaker - but young team has a bright future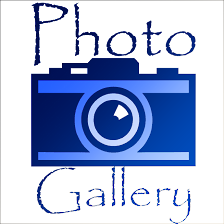 When the Pearl Cohn Firebirds lost to Whites Creek, so fans thought their season was over, but not the team. They chose to get closer as a team and rely on one another to win out and travel to Murfreesboro for the TSSAA Blue Cross Boys State Championship. Both teams got off to a rocky start never developing a scoring rhythm because the numerous fouls called on both teams. This set up a tight finish when both key starters fouled out in the mid-3rd quarter.
Peral tied the game several times and looked to turn the momentum their way with big-time shots, but Alcoa answered with their own big-time shots.
Pearl Cohn shot 43.6% from the floor and only 60% from the foul line. Doyle Cockrill, a starter for the Firebirds was solid the whole game scoring 29 points/9 rebounds and 1 block. Kieth Roland had 12 points, 3 rebounds, and Mekhi Wallace 11 points, and 1 block. He fouled out in the 3rd quarter with 3:56 left to play in the 3rd.
Next MNPS school, MLK plays Thursday at 4:30. Tickets available at Gofan.co