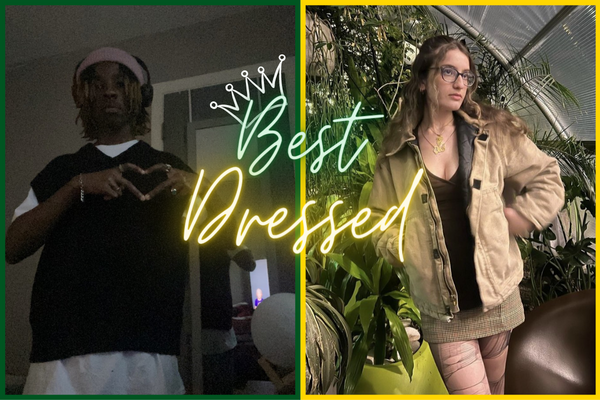 This Week's Best Dressed are Jaren and Kavy!
Hillsboro's OOTW winners for the week of 03/06 through 03/10 are Jaren Cosby and Kavy Zebari! They have proved to be some of the best dressed here at Hillsboro High School.

Jaren, a junior at Hillsboro in the Academy of International Business and Communications, says what originally inspired him to dress the way he does was music artists, and eventually he "viewed it as a way to express yourself and your personality." He doesn't like to shop with big named brands and prefers to shop from stores such as Marshalls, Ross, and thrift stores or websites.

Kavy, a senior in the Academy of Global Health and Science, states that her inspiration for her style came from having a sense of individuality by having her own style. She loves shopping at a store by the name of Buffalo Exchange. She also advises that people shouldn't stick to one style. "I think it's very fun to venture out and try every type of style," she says.
Tune in next Friday to see the next two winners of  Hillsboro's OOTW!