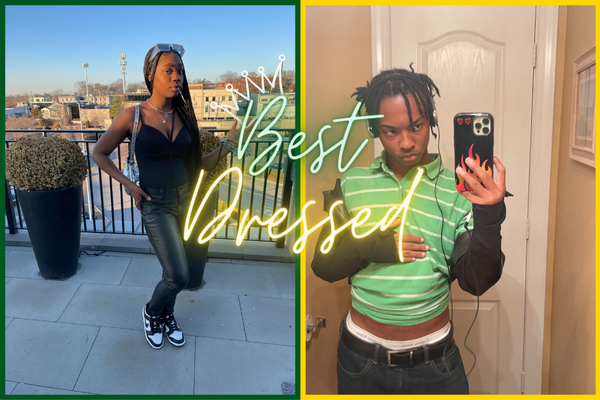 This Week's Best Dressed are Darriona and Nick!
Hillsboro's OOTW winners are Darriona Blakley and Nick (Nicholas) Gregory for the week of 2/2o through 2/24. They have proved to be some of the best dressed here at Hillsboro High School.

Darriona, a senior in the IBDP Academy, says she dresses in trendy styles to be "fly and comfy." She shops from stores and websites such as Shein and Forever 21. But mostly, she buys clothing items she likes and puts them together. For fashion advice, she recommended to "don't try to dress like everybody else…dress in what makes you feel like it's you."

Nick, a senior in the Academy of Global Health and Science, has the same outlook. He advises to "express yourself, and don't worry about what others think of it." His inspiration for dressing the way he does is having a sense of uniqueness and standing out from the crowd. He says to find stores that are good for you and your taste, but thrifting at stores like Goodwill is a good start to finding your style.
Tune in next Friday to see the next two winners of Hillsboro's OOTW!