Legendary Albums Throughout The Decades
Warning: Music mentioned may contain content or language that some find to be offensive. Songs are noted before the video.
Warning: Music mentioned may contain content or language that some find to be offensive
Greeting, everyone! Welcome to Album of the Week with Ariyana Whitsey & Malcolm Skiver. Each week, we intend to bring you album releases to check out from new to old, varying genres, and well-known classics to hidden gems. This week, we want to show you the evolution of albums throughout the decades from the 70s to the 2010s.
Songs in the Key of Life by Stevie Wonder (1970s)
A soul album that can only be described as blissful. Stevie's ambitions shines through on this album, and despite both it's incredibly long runtime as well as being released over 45 years ago, it never gets old,
1. Sir Duke
2.Isn't She Lovely
3.Summer Soft
4. I Wish
5.Pastime Parad
---
Make it big by wham!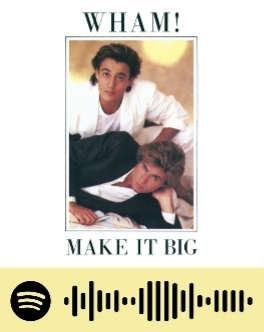 Despite it being a brief project (especially compared to the previously mentioned album), it is still an infinitely fun and catchy pop album. Displaying some of the finest dance pop of the 80s as well as incredible growth as a band.
1.Everything She Wants
2.Freedom
3.Careless Whisper
4.Credit Card Baby
5.Wake Me Up Before You Go Go
---
OK Computer by Radio head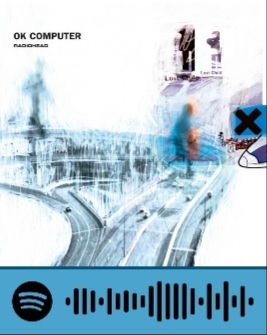 Apologies for choosing the most basic pick for this decade, but there is a reason it's one of the highest rated albums of all time by critics and casual listeners alike. It is seen as a landmark for the genre of rock with a project that's musically brilliant and lyrically complex.
1.No Surprises
2. Paranoid Android
3.Exit Music (For A Film)
4. Karma Police
5.Let Down
---
No Strings Attached by *NSYNC

Teen pop boy bands may not be for everyone, but if that's what you like then this album is for you. Whether you are old enough to experience nostalgia from this album or not, you have to admit it's a fun project.
1.Bye Bye Bye
2.It's Gonna Be Me
3.Just Got Paid
4.This I Promise You
5. Digital Get Down
---
Warning : Explicit langauage
good kid, m.A.A.d. city by Kendrick Lamar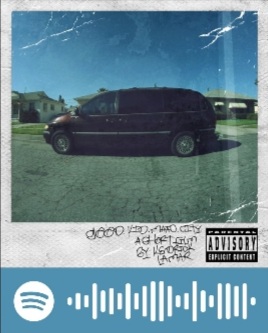 From captivating storytelling songs, hardcore hip-hop, club hits and much more, what doesn't this album have? This album highlights young Kendrick's experience in Compton, California, and it even features legends from said state such as Dr. Dre and MC Eiht.
1.Sing About Me, I'm Dying of Thirst
2.m.A.A.d city
3.Swimming Pools (Drank)
4.The Art of Peer Pressure
5.Money Trees