Women you should know: Donyale Luna
Donyale Luna is today's Women Black History featured person
"
There's a great division coming about on this planet. There are going to be a lot of people who will die because they just don't know how to live. They don't know what life's about, they don't know how to give, how to love – nor do they want to. And those who are beautiful enough – I don't mean physically but something beyond that – they will have the chance to learn how to fly, to be beautiful, to rise above the level of the normal human.
— Donyale Luna
Donyale Luna is the world's first black supermodel. In 1999 Luna became the first African American Woman to model for the cover of British Vogue. Her modeling career started in 1965 when Harper's Bazaar drew a line sketch of Luna. Soon after Luna was signed with Richard Avedon, a known photographer of Harper's.
Later in life, she used her modeling career to kick-start her other lifelong dream of becoming an actress.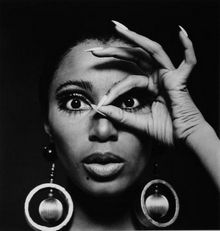 Luna was born on August 31, 1945, in Detroit, Michigan as, Peggy Ann Freeman. Freeman attended Cass Technical High School where she was involved in extracurricular activities. S
She then changed her name from Peggy Freeman to Donyale Luna. One afternoon Luna was leaving theater rehearsal and caught the eye of David McCabe Detroit photographer. He was wowed by her beauty and height. David then suggested she moves to New York and start her modeling career.
Donyale Luna traveled all around the world and worked with other talented people like Michelangelo Antonioni, Richard Avedon, and other creative people. Her beauty, style, and creativity lead her to become the highest-paid model of her time.