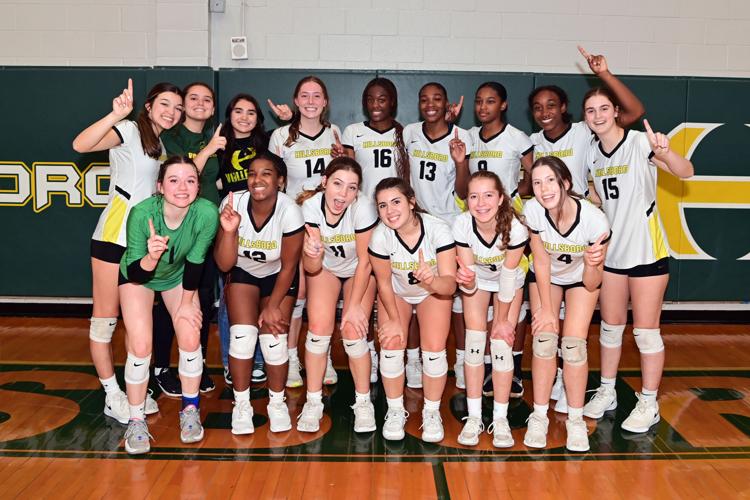 Hillsboro Lady Burros Volleyball going to the 'Ship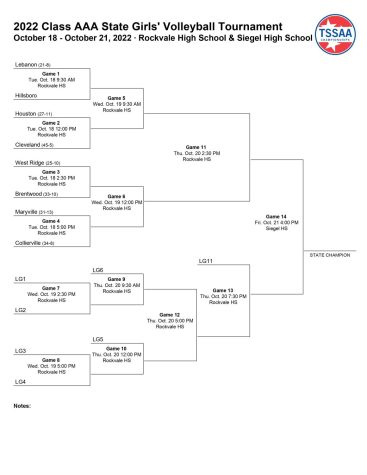 PICTURE  GALLERIES LINK
Hillsboro Lady Burros Volleyball team has made a bit of history over fall break. They broke a 40-year state tournament drought.
Hillsboro hosted Ravenwood Thursday a repeat of the sectional game from last year with the exception that the Burros took the win in front of a huge crowd out to support the team.
Following the 5th set win, students and parents rushed to the court to celebrate with tears of joy and huge group hugs. Parents beamed with pride and players celebrated at the realization that they would be playing in the TSSAA state tournament which begins Tuesday, October 18th at Rockvale High School at 9:30 in the morning.
The hardware brought home by Lady Burros's post-season play is a laundry list of Region 6, D10-AAA accolades (see below)
Those who can't attend the game in person can watch it live using the below link
The state tournament games are available for a small weekly fee at the link below.
10 AAA District MVP- Summer Snead  Hillsboro High School
10 AAA Coach of the Year– Michelle Tribue  Cane Ridge
10 AAA District Tournament MVP –  Mia Reese Hillsboro High School
---
10 AAA All-Tournament Team
Jakiya Nichols – Antioch High School
Antone Chambers – Antioch High School
Olivia Matthews – Cane Ridge High School
Betsy Dominguez – Cane Ridge High School
Aniya Abernathy – Hillsboro High School
Margo Jenkins – Hillsboro High School
Latazia Williamson – Hillsboro High School
Makayla Inmon – Hunter's Lane High School
Takala Truett – Hunter's Lane High School
Amanda Monk- McGavock High School
Olivia Walker- McGavock High School
Asia Braden -McGavock High School
Nittaya Fisher – Overton High School
Lily Tickle – Overton High School
Aryana Norman – Overton High School
---
10 AAA District Team
Parker Buchanan – Antioch High School
Amya Small. Antioch High School
Kelsey Lusk Cane Ridge High School
Madysen Marshall Cane Ridge High School
Levia Longenecker- Hillsboro High School
Lee Taylor -Hillsboro High School
Mia Reese -Hillsboro High School
Makayla Inmon – Hunter's Lane High School
Takala Truett- Hunter's Lane High School
Amanda Monk- McGavock High School
Olivia Walker- McGavock High School
Asia Braden -McGavock High School
Lily Tickle- Overton High School
Dielishka Rosa- Overton High School
Nittaya Fisher- Overton High School