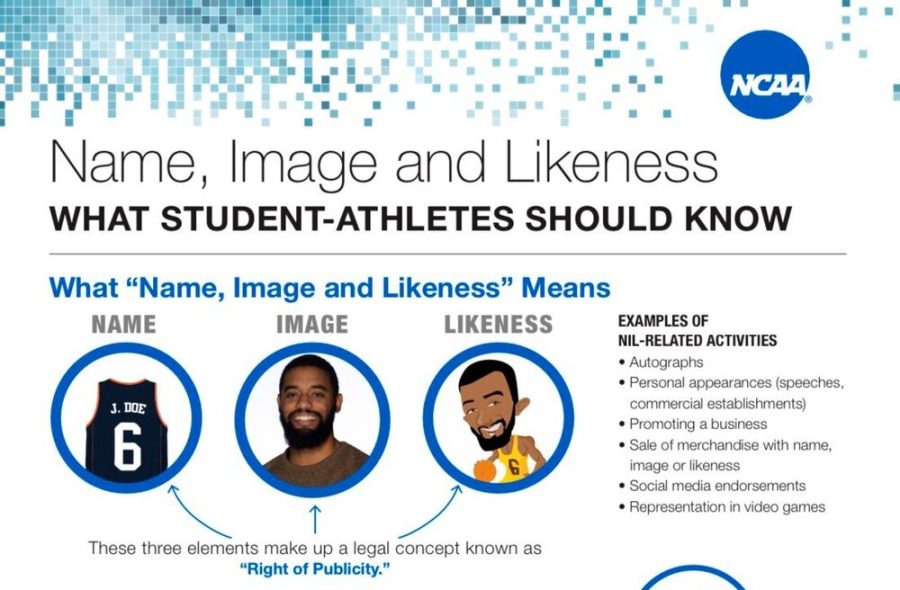 High School overview of how NIL affects high school athletes
NASHVILLE — Name, Image, and Likeness or NIL is a new initiative that enables   high school athletes in seven states  where organizations like Tennessee's own TSSAA permit athletes to make and accept marketing deals. friendly rivals are cashing in on their name, image, and likeness through marketing contracts often referred to as NIL deals. Tennessee is not one of the seven states that allow for high school students to accept contracts. TSSAA, the governing body over all Tennessee high school sports, is expected to take up this discussion in the 2022-2023 school year. As contracts have begun to trickle down to the high school athletes in other states, the NCAA's decision last year to allow college athletes to monetize their name and image is a hot topic.Seven states have so far approved the deals for prep athletes. Other states, such as Ohio, continue to debate whether NILs would sully high school sports.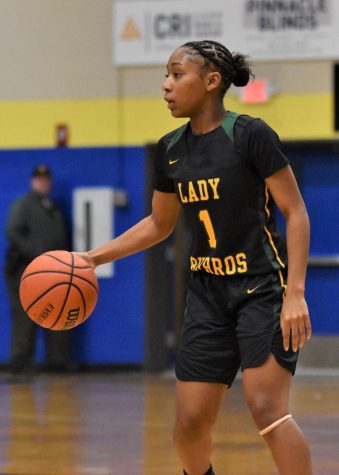 The Hillsboro Globe asked over  100 coaches and athletes the following question, Should high school athletes be allowed to monetize their name, image, and likeness? If yes, under what circumstances? The Globe wanted to determine if there is consensus in the Middle Tennessee region among parents, athletes, teachers, and coaches.
What we learned is that there is no real consensus unless one digs deep into the demographics. Where there was an agreement to use NIL to earn money it was how the money could be used.
Jasmin Atagi, a rising senior volleyball player at Hillsboro High School said, " I think it should be allowed if the athlete gives a portion of the money to his or her team and can use the money to buy equipment, pay for lessons, and travel expenses. Athletes don't have time to train, student and work." Her volleyball coach, Sarah Rucker agrees. "Absolutely! If our kids can make money off the NIL then, yes." Rucker also cited the recent Nike endorsement is given to sister soccer high school players Alyssa and Giselle Thompson both of whom are ranked as top college prospects.
Brandon Bowie, a sophomore football player for Hillsboro said "Of course, I believe high school students should be able to monetize their name. It's their name and right. It could even lead to bigger opportunities that might turn into a job. As long as there is no harm to themselves or others mentally, any athlete should be able to use their name to support themselves."
Bowie's comment touches on concerns many coaches have regarding how it will impact high school team chemistry and the drain of talent that private schools have on public school athletics. Bowie's football coach, Anthony Brown, responded, "It will become about the 'haves' and the 'have nots'. How can any public school program keep and draw kids to their respected programs when competing against a private or wealthier county? High school is an amateur sport for a reason."
Brief history
The issue of NIL deals for college athletes follows a unanimous Supreme Court ruling in NCAA v. AlstonU.S. Supreme Court decision clarifying that the NCAA cannot restrict "education-related compensation benefits" for the country's nearly 500,000 college student-athletes.
Since this ruling, Alaska, California, Nebraska, New Jersey, New York, Louisiana, and Utah have created laws or policies allowing NIL compensation for high school athletes.
Athletes are pushed to be compensated given the millions if not billions of dollars colleges rake in on the backs of athletes. At the heart of the argument is
On the horizon
Generally, college athletes can use sports agents to market their name, image, and likeness, but high school athletes are not permitted to hire agents to represent them professionally without endangering their eligibility. The standard fee for marketing agents is 15-20% of an athlete's NIL deal.
High school athletic associations in states where NIL deals are permitted bar students from using their school names and team logos in the deals they strike.
In Florida, high school athletes are not allowed to benefit from their stardom. But Laney Higgins, a senior volleyball player at Carrollwood Day School in Lake Magdalene, cut a deal after her season ended that has her donating earnings to a concussion center that treated her.
She signed with Q30 Innovations, a Connecticut company that produces devices to help reduce brain injuries, after suffering numerous concussions playing her sport. She donates the earnings to the University of South Florida Concussion Center in Tampa.
Higgins is continuing her volleyball career at Oglethorpe University in Brookhaven, Georgia, this fall.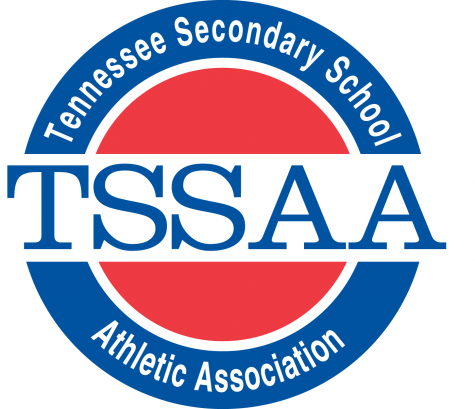 "Brands are going to continue to see that female student-athlete can fulfill goals in a unique and authentic way because the biggest name doesn't always mean the best success," Higgins said.
According to the latest data gathered by Opendorse Deals, a company that its officials say has helped connect 100,000 college athletes with third parties for NIL deals, the average payout has been small thus far. Division I athletes with at least one deal have earned about $664 on average, according to the data. For Division II athletes, it's $59 and just $43 in Division III.
Nearly 70% of deals involve social media posts, the Opendorse data shows.
Former Texas high school football star Quinn Ewers is another exception to the norm of modest earners. The highly touted quarterback chose to forgo his senior year to enroll early at Ohio State University last year, a move that allowed him to sign a reported $1.4 million in NIL deals before arriving on campus last summer. Ewers played only two meaningless snaps for the Buckeyes last season before choosing to transfer to the University of Texas.
Matthew Mitten, a sports law professor at Marquette University in Milwaukee, said there are potential pitfalls in NIL deals at both the high school and college levels, which he called the "last bastion of amateurism."
Mitten noted that University of Texas alumni and supporters in December announced that up to 16 football offensive linemen on scholarship would each receive $50,000 starting in August to support charitable causes.
"It's almost become a de facto pay to play," Mitten said.
Mitten and others wonder about the effect NIL opportunities could have on the forbidden yet the hardly uncommon practice of high schools recruiting athletes. He raised the possibility that wealthy alumni from private high schools might copy the University of Texas alumni model.
Mitten and others say parents of high school athletes need to become educated about NIL deals to protect their children should an opportunity arise.
"I think they're going to have to be careful," Mitten said. "There's a whole lot of legal issues that minors and their parents and guardians won't be familiar with."
https://nfhs.org/articles/high-schools-state-associations-facing-effects-of-nil-ruling/