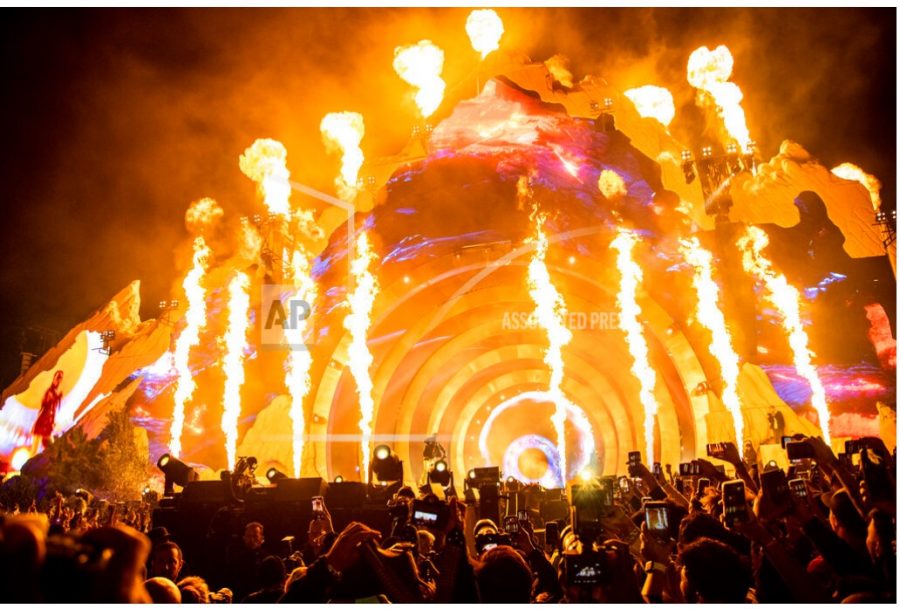 The devastating crisis at Travis Scott's event in Houston sparks questions
Recently in Houston, Texas, Travis Scott's Astroworld event at NRG Park ends in chaos. On November 5, 2021, a crowd surge of 50,000+ people ended up at the event, leading to several injuries and death. Travis concerts in the past have also caused similar effects like this one.
Scott is known for causing excitement to crowds and people knew it could get crazy, but nothing was done to prepare. John Werner, a lawyer of Beaumont, TX, claims "This is what has happened, and there is no reason it can't happen again… They know this is a situation that can get out of hand." Overcrowding, especially at a well known celebrity's concert like this one, can cause danger very quickly.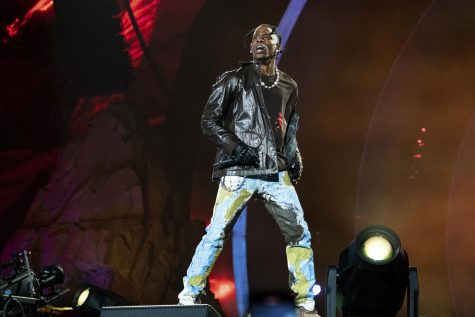 Over 50,000 people attended the concert and of those, hords ran past security. "When throngs of fans rushed past security and metal detectors through a fence." Fans being able to rush past security easily forms the question, "Was security adequate? Did security really want to follow through with the priority they were assigned to take care of?" Overall, the lack of protection security at this event provided was handled poorly, which is a part of why the crowd surge occurred. Philip Hilder, a Houston, TX lawyer states, "Whatever security they had was wholly insufficient… The crowd went right through." High schools, however, understand people trying to get in without paying and the affects it may have on a crowd.
High schools are always having pep rallies, homecoming games, football and basketball games, and much more. High schools regularly ensure that the environment during games are safe and protected. If high school's can have effective security and keep students safe, why can't security at a concert do the same? Hillsboro Globe asked a few questions to Mr. Riley Walker, the facilities manager for Hillsboro High School, simple steps they use to keep school's safe during games. When asked about crowd control procedures, Walker stated, "The first thing you want to do is set parameters, I think that's the first thing… you definitely want to have people standing in areas where people are going to be mobile and moving around because it becomes a fire hazard as well. The number of security to the number of people you're going to have… we always look at our games, and base it off of the number of people we expect, and that's how we do our security, so Metro always sends us four officers and two District Security officers. If it's a bigger game, we always ask for at least an additional two to three officers and two more security. It's better to be overstaffed than understaffed… The steps are to make sure you have security or personnel at areas of imminent danger… make sure security is there… we always have a quick check in with security to let them know what our goal is for security…"
The crisis at NRG Park definitely could have been avoided. The importance of security and protection is not a difficult subject to understand, it just depends on the right people completing this task. Careless security, in this scenario, leads to tragedy.