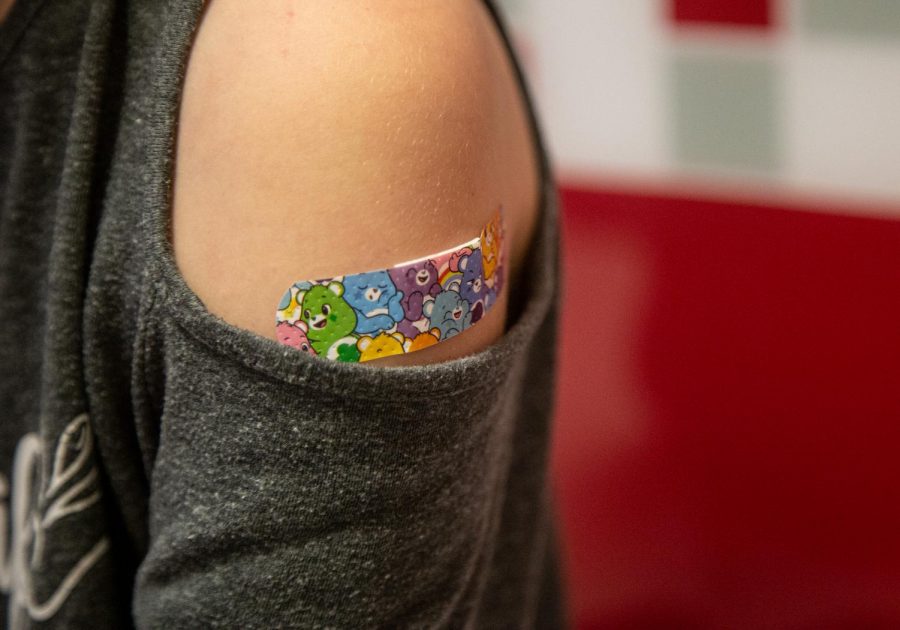 Now it is the kids' turn to roll up their sleeves and get the Covid Vaccination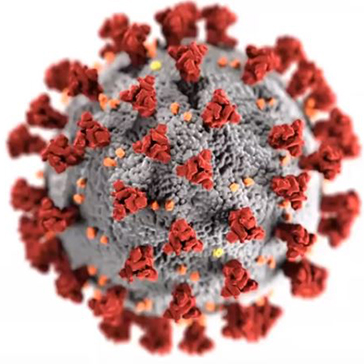 NASHVILLE, Tn — Missing from the 2021 school year have been sleepovers, indoor birthday parties and hugs with friends. Teachers have missed seeing the 'A-Ha' moment comeover a child's face at the point of understanding. These pleasures and many others can now be visulaized as the U.S. enters a major new phase in fighting the pandemic.
In an effort to provide an easy method for students and families who have not yet taken the Covid vaccine, Metro Nashville Public School and the Nashville Department of Health are partnering to host  multiple free drive-thru vaccine clinics where children 5-11, and their familes can get their first dose. A follow-up for a second dose will be offered  three weeks later.
These drive-by clinics will be open from 3:00 p.m. to 6:30 p.m. at the locations and dates listed below  and offer an opportunity for schools to have the much awaited breakthrough moment of normal school life after almost two years of disrupted education during the Covid 19 pandemic.
Kid-sized doses of the Pfizer-BioNTech vaccine cleared two final hurdles Tuesday, November 2, 2021 when CDC director Dr. Rochelle Walensky, gave the green-light go-ahead to proceed to vaccinated nearly all ages of school children.
With the federal government promising enough vaccine to protect the nation's 28 million kids in this age group, pediatricians' offices and hospitals began inoculating children. Schools, pharmacies and other locations have been planning for just such a moment.
In Georgia, during the launch event of the first young child vacinne,  the atmosphere surrounding the of shots for elementary-age students was festive and children and their parents were giddy with the anticipation of soon removing masks at schools. California vaccine sites welcomed children with inflatable animals and handed out coloring books and prizes. Vehicles lined up before dawn at an Atlanta site.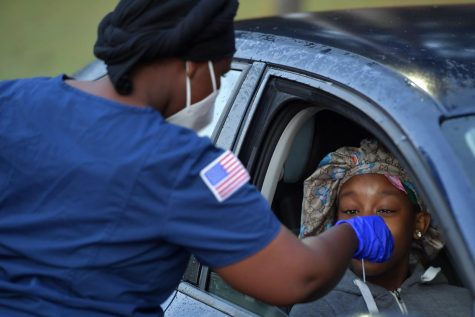 But some health administrtors fear that those who are still leary of a vacinne protocal that has been tested for decades will fail to get the vaccination for their children and the danger of Covid will keep reappearing forcing more disruptions to school life. Many pediatricians' offices expected strong interest in the shots at least initially, but health officials are worried about demand tapering off. Almost two-thirds of parents recently polled by the Kaiser Family Foundation said they would wait or not seek out vaccines for their kids.
Brian Giglio, 40, of Alexandria, Virginia, brought his 8-year-old son, Carter, in for vaccination at Children's National Hospital in Washington, where kids with underlying conditions got first dibs. Carter has Type 1 diabetes that puts him at risk for complications if he were to become infected.
Giglio said the vaccine was "like a hallway pass for us to begin living life again." And Carter said he can't wait to leave masks behind once he's fully vaccinated, so he can smell the things he used to be able to smell without it. "I'm ready to trash it," he said, though the CDC still recommends masks in schools and indoor public spaces where virus activity is high, even for the fully vaccinated.
The vaccine — one-third the dose given to older children and adults and administered with kid-sized needles — requires two doses three weeks apart, plus two more weeks for full protection. That means children who get vaccinated before Thanksgiving will be covered by Christmas. "The timing before winter holidays is very fortunate," said Dr. Jennifer Shu, whose Children's Medical Group office in Decatur, Georgia, began vaccinating first thing Wednesday. "This age group will be able to spend holidays with friends and family more safely than they have been able to since the start of the pandemic."
Getting the vaccine if you are a MNPS family could not be any easier that it will be in the coming weeks. Multiple dates and locations were released Wednesday to help parents plan so that whole families can be partially vaccinated before the Thanksgiving Break, and fully vaccinated by the winter break. In the past, it has not been unusual to see a spike in absenteeism after a major holiday because of indoor celebrations and travel. Getting vacinnated is one more step toward leaving the mask behind.
Parents or guardians with the authority to make healthcare decisions must be present for the child to receive the vaccine – both to ensure proper parental decision-making authority and to assist with the child during the administration of the vaccine. Vaccines will also be available for students ages 12-17 who haven't previously received the vaccine, and there will be Pfizer booster shots available for adults 18 and older who are eligible.
Walgreens planned to start kids' vaccinations Saturday and said parents could sign up online or by calling 1-800-Walgreens. CVS was also accepting appointments online and by phone at select pharmacies starting Sunday.
Monday, November 8, and November 29
Maplewood High, 401 Walton Ln, Nashville, TN 37216
Cane Ridge High, 12848 Old Hickory Blvd, Antioch, TN 37013
Wednesday, November 10, and December 1
McGavock High, 3150 McGavock Pk, Nashville, TN 37214
Hillsboro High, 3812 Hillsboro Pike, Nashville, TN 37215
Friday, November 12, and December 3
Pearl-Cohn High, 904 26th Ave N, Nashville, TN 37208
Glencliff High, 160 Antioch Pike, Nashville, TN 37211
Monday, November 15, and December 6
Hunters Lane High, 1150 Hunters Ln, Nashville, TN 37207
John Overton High, 4820 Franklin Rd, Nashville, TN 37220
Wednesday, November 17, and December 8
Stratford Stem High, 1800 Stratford Ave, Nashville, TN 37216
Antioch High, 1900 Hobson Pike, Antioch, TN 37013
Whites Creek High, 7277 Old Hickory Blvd, Whites Creek, TN 37189
Hillwood High, 400 Davidson Rd, Nashville, TN 37205
Infected kids have also contributed to the U.S. toll — almost 46 million infections and more than 740,000 deaths. Since the pandemic began, at least 94 children ages 5 to 11 have died from  COVID-19, more than 8,300 have been hospitalized and over 5,000 have developed a serious inflammatory condition linked to the coronavirus. Any parent who has had a child hospitalized knows the toll and expensive even an emergency room visit can be.
Metro Nashville Public Schools news release
---
Hillsboro Health Desk reporters Zach Hayes, Rosie Pittman, and Kevin Kincaid
---
Associated Press writers Patty Nieberg in Denver, Angie Wang in Washington, Lauran Neergaard in Alexandria, Virginia, and Kate Brumback and Ron Harris in Atlanta contributed to this report.
___
Follow AP Medical Writer Lindsey Tanner at https:(backslash)(backslash)twitter.com(backslash)LindseyTanner.
___
The Associated Press Health and Science Department receives support from the Howard Hughes Medical Institute's Department of Science Education. The AP is solely responsible for all content.