Meet our November Teacher Feature, Mrs. Amy Crutchfield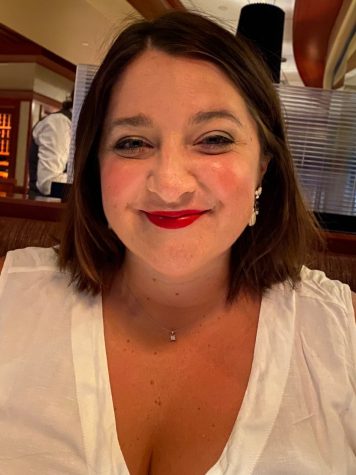 Mrs. Amy Crutchfield is integral to the Hillsboro High School Academy of International Business Communication's Dean of Students. She knew she wanted to be a teacher her sophomore year of college after she visited a school named Hillsboro High School.
She chose this career because it's" different every day," and she gets to"  meet a lot of new and cool people.
Mrs. Crutchfield is our November Teacher Feature and the following are some interesting facts about her.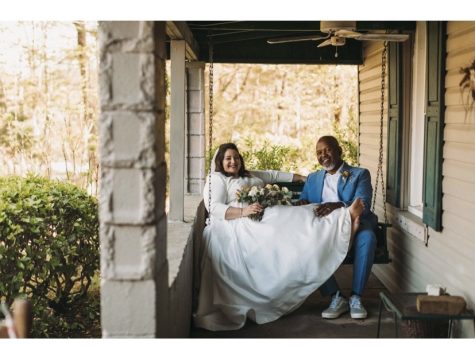 Dogs are a wonderful gift and Mrs. Crutchfield has 3 lovely dogs named Knox, Gertie, and Nova. She loves dogs because of their emotional support.  She also grew up in a house full of pets.
Her favorite artist is Miguel. She loves the color green and loves to travel. She's visited 10 countries which include: Canada, Spain, Italy, Turks and Caicos Islands, Costa Rica, Romania, Trinidad and Tobago, England, and France.
Formerly known as Ms. Cate, she recently married Mr. Jeff  Crutchfield who is a 51-year-old artist with a career in Logistics. She is a step-mom to Lilly and Noah, that are 16 and 18 so she not only mentors teens at Hillsboro, she is also a huge influence at home. 
Recently, she announced she and Mr. Crutchfield are expecting their own child in late April. The Hillsboro Burros are so excited about their new addition to their family.