Burros Clinch Lead in Fifth Inning for Victory Over Cane Ridge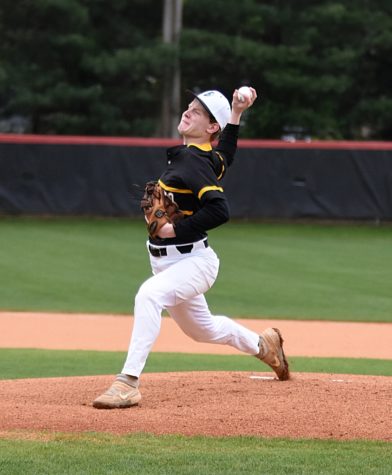 Burros took the lead late in the game in a 5-1 victory over Cane Ridge on Monday.  The game was tied at one with Burros batting in the bottom of the fifth when Patrick Phillips's sac fly scored one run for Burros.
Burros scored three runs in the sixth inning.  The big inning was thanks to a single by Wade Lawson and an error on a ball put in play by Devin North.
Lawson got the win for Burros. Lawson surrendered one run on two hits over seven innings, striking out ten.
Murugia took the loss for Cane Ridge. The bulldog surrendered five runs on ten hits over six innings, striking out three.
Burros tallied ten hits on the day.  Brandon Covington, Robert Browning, and Lawson all managed multiple hits for Burros.  Covington went 3-for-4 at the plate to lead Burros in hits.
Douglas led Cane Ridge with two hits in three at-bats.
UP NEXT: The Burros begin double-elimination District 12 AAA tournament play Tuesday.