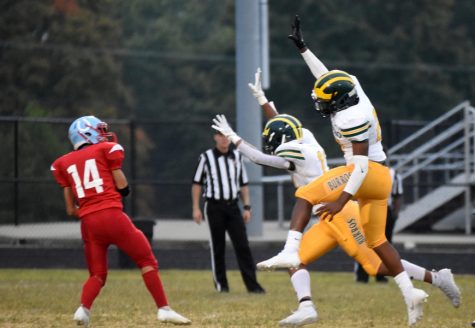 With many school systems enjoying fall break this week, a mere 107 games are scheduled to be played during Week 8, with just over half of those games having an impact on region standings and seeding for the upcoming playoffs. A number of schools have agreed to move games to Thursday to avoid the potential impact of Hurricane Delta which is forecast to move into the Tennessee Valley Friday night.
Metro Nashville Athletics continues to follow the COVID-19 guidelines and mandates include no fans in the stands,  every participant must wear a mask, and conduct themselves safely and thoughtfully so that the schools can provide as many opportunities as possible for the student-athletes this fall.
COVID-19 Standings
TSSAA has updated the scoreboard, schedules and standings to show a win for 21 schools whose Week 7 opponents canceled due to COVID-19. The team that was forced to cancel is, by Board action, to consider the game a "no-contest."
Contests, where both teams were unable to play due to COVID-19, are considered "no-contests" and have been removed from the schedules. The schools listed below were awarded a Week 7 win.