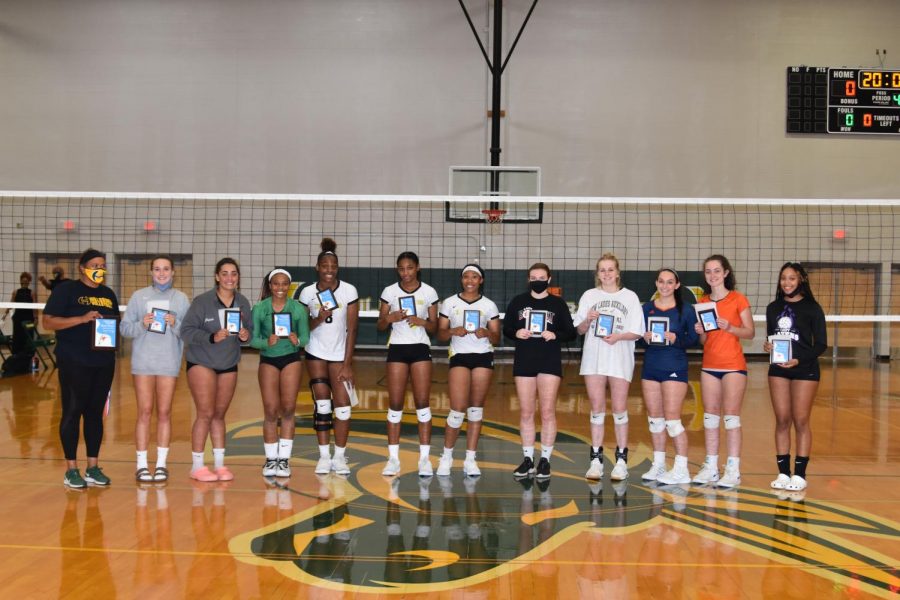 Rights Reserved-Hillsboro Globe; Associated Press Susan Strasinger
Volleyball District 11 AAA box scores, photos and All-District team
Hillsboro Football and Volleyball teams continued to play through Fall Break
NASHVILLE – Week 8 is technically Fall Break for Metro Nashville Public Schools, however, that did not keep the Burro's volleyball and football teams from engaging in Region 6 D 11 AAA events.
On October 6,  2020, the District 11 AAA volleyball tournaments were held at Hillsboro, and Thursday, the football team traveled to Glencliff to make up a Region 6 game postponed earlier in the season due to COVID 19 pandemic.
District 11 AAA Volleyball Tournament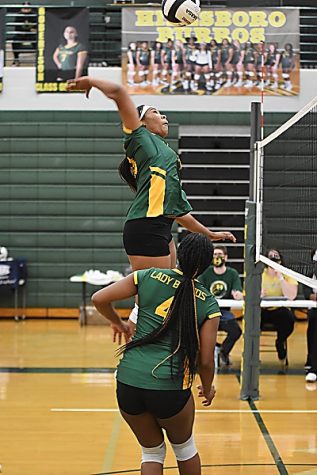 District 11 AAA Volleyball Championship was held Tuesday in the Ed Hesse Gymnasium at Hillsboro High School. Predictably, Cane Ridge High School, Dickson County High School, Hillsboro High School, and Overton High School volleyball teams each made the semi-finals. These four schools have dominated the district tournament exclusively last four years, while Hillsboro, Cane Ridge, and Overton have been the top three programs for over a decade.
Semi-Finals and District Championship Results:
Dickson County swept Cane Ridge, 3-0, in the first of the two semi-final games played at 5:00 PM. The Lady Burros secured their spot in the finals besting Overton's Lady Bobcats, 3-1.
Dickson County and Hillsboro kicked off their match at 7:00 PM Tuesday, following the All-District presentations. Dickson County claimed the title though they were given a strong fight from the Lady Burros. Dickson County edged by Hillsboro 3-0.
These teams are fun to watch and should given those teams from District 12 advancing to the Region 6 tournament a tough time. Despite not having a gym to practice in until mid-September, the Lady Burros played with heart and will advance to play Brentwood, the District 12 AAA winner, and reigning state champion.
Prior to the final game of the evening, the All-District 11 AAA team, Player of the Year, Coach of the Year, and All-Tournament awards were presented to a virtual crowd.
2020 Volleyball Awards
Hadley Pride, Libero, HHS – District Player of the Year
Sarah Rucker Head Coach, HHS – Coach of the Year
2020 All-District 11 AAA Team 
 Yahaira Lopez – Antioch
Dejane Phillips – Antioch
Sydney Rogers = Cane Ridge
A'Niya Young – Cane Ridge
Anna Kate Humphreys – Dickson Co.
Alexis McCartney – Dickson Co.
Hannah Oliver – Dickson Co.
Derriona Salter – Hillsboro
Mia Reese – Hillsboro
Summer Snead – Hillsboro
Sadie Trotter – Overton
Jaylah Edmondson – Overton
Tori Kitchens – Overton
Football