From East Nashville to Donelson, Nashville neighbors will survive another weather disaster
Editors Note: Reporter and photographer, Abbey Cutrer, is a junior at Hillsboro High School who is an editor of the Hillsboro Globe. The pictures taken by here in the slide show are of Woodland Street, Russel Street as well as South 11th Street.
First person impressions from a reporter Abbey Cutrer
The carnage of the tornado was overwhelming.
I saw so many people on the street in shock. They were hurting and stunned. Obvious were the broken hearts and broken homes.
Yet, everyone was helping each other. Like the purple peace flag that made it through the storm unharmed, it was apparent Nashville's giving soul would endure.
The hurt, homeless and diverse community that melds together to create what is East Nashville loved on one another by handing out water and food. There was even a man handing out ice-cream pints from Pied Piper, sharing what he had. Neighbors just knew what their neighbors needed.
Before lunch time, volunteers from all over Nashville had significantly cleaned up roads, piled debris and helped neighbors search for valuables in destroyed homes. It will take a weeks or maybe months to really assess the damage. 
Like the flood of Nashville 10 years ago, it was apparent we will get through this tragedy together, too. – Abbey Cutrer, News Editor for Hillsboro Globe
From East Nashville to Putnam County,
Nashville will survive another weather disaster.
NASHVILLE, Tenn. — Once again, East Nashville residents are searching through rubble and unrecognizable buildings  just hours after a tornado tore through Nashville. One of the deadliest tornados and "longest on ground" to hit Tennessee in many years, at least 24 were killed over an areas of four counties. Putnam County is still looking for 73 missing.
The storm tore through the largely African American areas of Bordeaux and North Nashville as well as Nashville neighborhoods Germantown, Donelson and East Nashville. COWS sirens, Community Outdoor Warning Systems, rang out early Tuesday morning giving residents just a few minutes to take cover.
The Mayor of Nashville John Cooper declared Nashville to be in a State of Emergency and Governor of Tennessee, Bill Lee, called out the National Guard to help with search-and-rescue efforts.
An early assessment by the National Weather Service have stated at least one EF-3 tornado ripped through Nashville.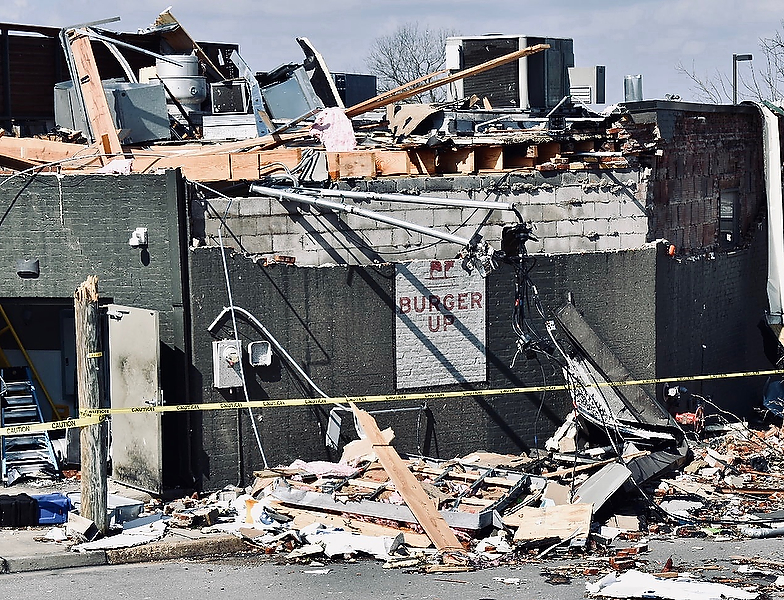 East Nashville landmark establishments such as Burger Up, 5 Points Pizza and Music City Vintage suffered major damage. Further east of Nashville,  schools such as Donelson Christian Academy and Wilson Central suffered significant damage. Metro Nashville Public Schools is closed for a second day in a row and postponed director of school interviews. John Tune small plane airport located in North Nashville also suffered significant damage.
Two Metro schools will not be able to return to normal operations immediately.  "Robert Churchill Museum Magnet Elementary School and Meigs Magnet Middle School sustained heavy damage in the storm, while Lockeland Design Center Elementary also was damaged. Approximately two dozen schools are still without power this afternoon, and many roads remain impassable."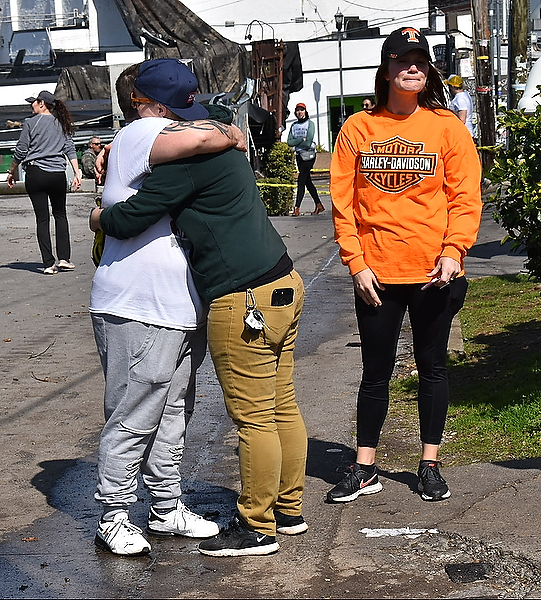 Final plans for the rest of the week will be published on Wednesday.
Metro Schools opened a volunteer resource center East Nashville Magnet High School. The times of operation are  9:30AM to 4:30PM on Wednesday where employees who wish to contribute and assist families and fellow staff who need it the most. The Pencil Foundation is accepting school supplies to help families and employees who have suffered damage. Of the volunteer opportunities, Dr. Adrienne Battle, Interim Director of Schools stated early Tuesday, "Our people, whether employees, students, or their families, are the heart of MNPS, and this is an opportunity for us to come together and show our love. I'm encouraging all staff and community volunteers who are in a position to assist, to join me in coming together and lending a helping hand."
Mayor John Cooper and Metro department officials will update the community of  Metro Nashville on the tornado in a press conference to be held at 10:30 am Wednesday. ."We are resilient and we're going to rebuild," Nashville Mayor John Cooper said, "We are going to hug our loved ones and start to rebuild," Cooper said.