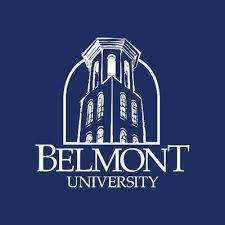 1/27/20 Belmont University: Summer Camp Counselor
Beetles, Bugs & Butterflies summer camp assistant
Employment Type Student Employee
Hourly Rate
Special Note: All students are required to read the BU Student Employment Policy prior to submitting an application. All Federal Work-Study students should read the program rules and regulations located at http://www.belmont.edu/sfs/employment/fws.html
Primary Duties and Responsibilities
Assists camp director with classroom instruction and field trips on campus. Since this camp involves working with insects, if you have a fear of insects & spiders, this may not be the right job for you since the children will recognize this.
The camp involves working with children 5 years through 13 years of age.
Camps are the following dates: June 22 – 26, 1:30 – 3:30 pm; July 6 – 10, 1:30 – 3:30 pm.; July 13 – 17, 9:30 am – 12:30 pm. It runs approximately 3 hours each day, Monday – Friday, but will need one additional hour each day for set up, sign in and sign out duties.
Required Qualifications No specific skills are required.
Required Education Must be currently enrolled as a Belmont University student.
Required Experience Experience working with children is helpful.