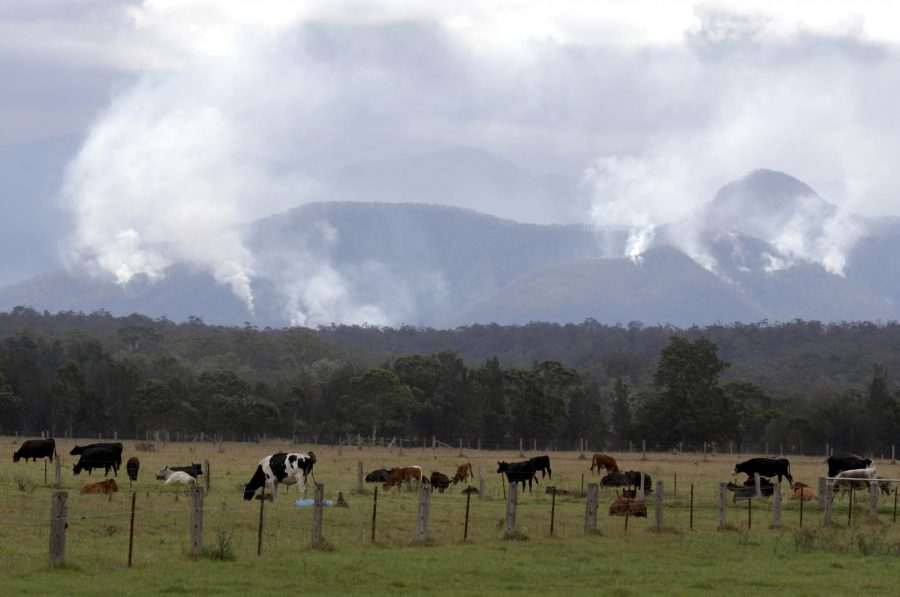 Australia's wildfires continue to be as destructive as they were in December.
The wildfires in Australia have spread around the country like a virus.
Since December of 2019, there have been wildfires ravaging Australia. Australia is the world's smallest continent, being only a bit smaller than the continental United States.November is the traditional wildfire/bushfire season in Australia.Call the Wildfire Season because the temperatures rises and the air loses its humidity.
Add these conditions with large amounts of dry wood, dead grasses and other fuels for the fire, creates the ideal environment for a fire to start.The out -of-control wildfires have continued from December to the present.
Currently, there are massive fires taking place all around the border edges of Australia, making it almost like a ring of fire. The amount of smoke from these fires has also been colossal, "The smoke is expected to make at least one full circuit around the globe, returning once again to the skies over Australia," Colin Seftor and Rob Gutro of NASA's Goddard Space Flight Center have written. These fires, combined with the large amount of dry dead brush act as fuel for these infernos.
This kind of fire is known as catastrophic on the Australian fire scale, "Catastrophic is as bad as it gets" New South Wales Rural Fire Services Commissioner Shane Fitzsimmons had told reporters.
Currently, 24 people have been arrested on arson charges, however, there are an additional 159 people which police still want to take legal action against. Fifty-three suspects allegedly failed to comply with a total fire ban, and forty-seven allegedly had discarded a lit match or cigarette on the land. The disregard for the fire bans has exasperated the situation significantly.
These fires have already killed thousands of animals and an estimated 52 human fatalities.
It has been estimated that over 480 million has been affected by the smoke. The fires have caused untold amounts of damage to the continent. There are currently many fundraisers being done to try aid the efforts of the citizens of Australia.