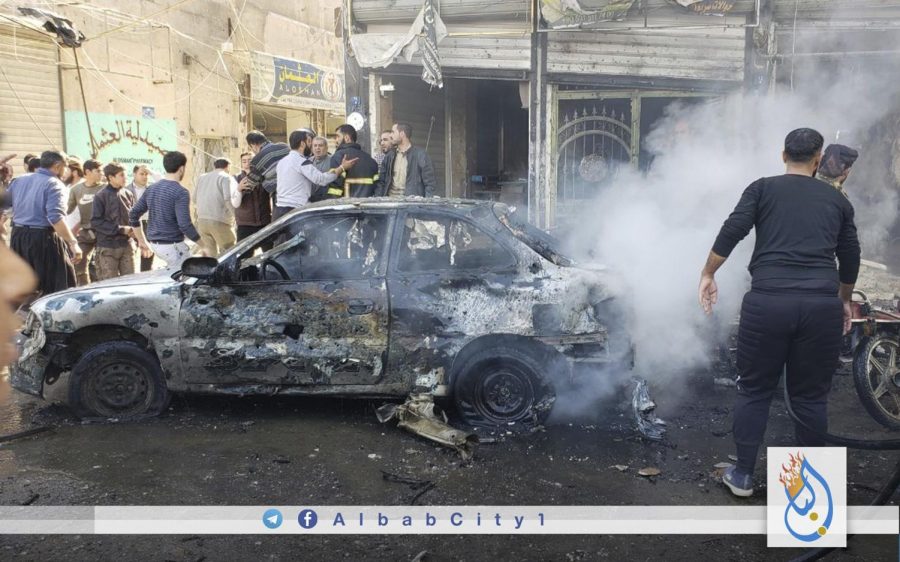 Dire situation for the Kurds in Syria and Turkey: One point of view from Nashville teen
NASHVILLE, Tn – The United States military withdrawal recently from the border of Turkey combined with the Turkish aggression in Syria worry's many Nashville Kurds of a potential genocide of those who still have relatives in the area known as
Nashville Kurds are anxious  that a genocide or growing death of civilians could happen because of the United States betrayal of Kurds who have been allies since before the first Gulf War.
Nashville is the largest city with the largest population of Kurds who have immigrated legally to the United States. They have been in Nashville since the early 1990's and they recently protested on the Federal building steps downtown.
Map of the region known as Kurdistan.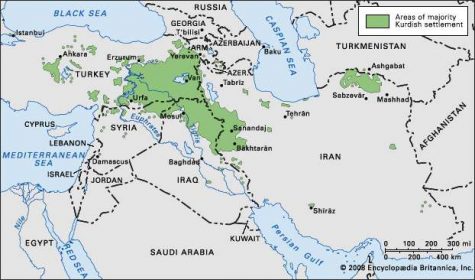 The growing violence in Turkey impacts significantly those who live here in Nashville, even though many of the Nashville Kurds have lived here three or more generations.
Brief Modern History Of the Kurds
To understand why the Kurds left the area known as Kurdistan, it is helpful to know how and why they initially to live in the U.S.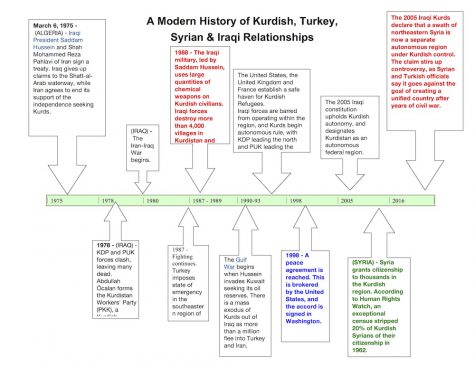 Their perspective is best demonstrated in a conversation the Hillsboro Globe had recently with a Hillsboro IB student, S. Hasson, who is of Kurdish decent.
Hassan has real life connections with the situation  in Turkey and Syria and was interviewed to his perspective and to share his insight with those who don't have connection to the situation.
Hillsboro Globe: What is your background with Kurdistan? Do you have family who live in Kurdistan?
Hassan: I'm ethnically Kurdish and both of my parents were born in Kurdistan.
Hillsboro Globe: Have you participated in any of the protests and if so what did it feel like and do you think it had a significant impact for those back in Kurdistan?
Hassan:" Yes, about 2 weeks ago I went along with them and we marched too the bridge downtown. I'm not sure the impact it had back home. It was very cool and gave a sense of being able to express ourvoice in the community and gave people a place to express their opinions."
Hillsboro Globe: How has the situation affected you personally?
Hassan: "I haven't had any real tragic impact come from it yet but it's still my country and my people and that really hits home to me."
Hillsboro Globe: What does it feel like knowing that your country and ethnic group is being betrayed by your longtime allies, the United States?
Hassan: "It really sucks because I have been in the US my entire life but most of my family lives back there. We got betrayed so quickly and it felt like it came out of nowhere"
Hillsboro Globe: Does living in Nashville give you a sense of being in Kurdistan with the huge Kurdish population present here?
Hassan: " Yeah it really does. Nashville is known as "Little Kurdistan" by all the Kurdish people here just because of the size of the community and it being one of the biggest Kurdish populations in the United States. It really gives you a sense of what its like in Kurdistan and what its like to be back home minus the tragedy of the situation there."
Hillsboro Globe: How does your home situation feel about the whole situation?
Hassan: "My parents were very worried about it because they have brothers and sisters who still currently live their. They are just keeping them in their prayers and hoping nothing bad happens to any of them."
Stay posted for updated and more international news coverage from the Hillsboro Globe