Hillsboro Players Open Up The Season with Shakespeare's "The Twelfth Night"
The Hillsboro Players have created a 1950's set for Shakespeare's Twelfth Night"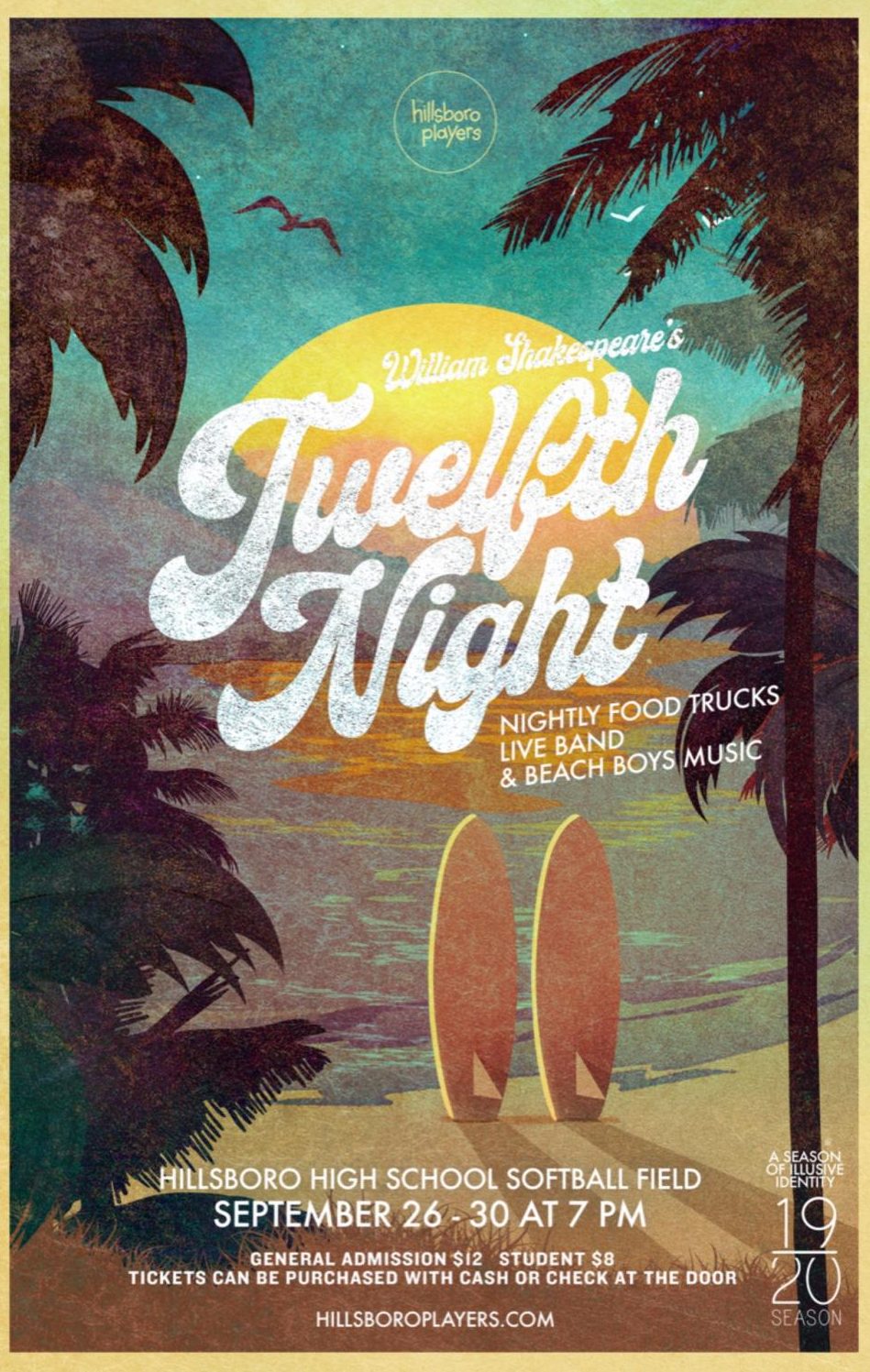 Join the Hillsboro Players on September 26-30 at 7:00 PM for an unparalleled performance of "The Twelfth Night".
Performances will be held on Hillsboro's softball field, and chairs will be provided.  There will be a variety of food trucks & live band performances to make the evening a completely different and unique theater experience. The incredible acting will be fifties blast.
Twelfth Night, by William Shakespeare,  is opening play of the 2019-2020 season entitled,  The Season of Illusive Identity. This well known play by Shakespeare tells the tale of Viola and her brother's shenanigans after they are washed ashore following a shipwreck.
Is Viola's brother dead?  Is she her brother?  One must come out to find out.
Notable – tickets are $12 general admission and $8 for students. Tickets can be purchased with cash or check but NOT with a card or prior to the show.
Don't miss the live band performance with Beach Boys music as the Hillsboro Players put a unique spin on this play. It will be a rollicking good time.
For more information about this performance, contact the Hillsboro Globe at [email protected] or visit the HHSPlayers website at hillsboroplayers.com.