Some days all you need is really LOUD music
Advertisement
Hang on for a minute...we're trying to find some more stories you might like.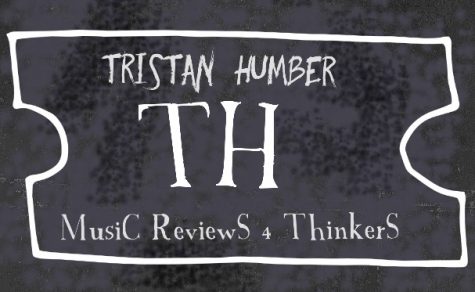 Lazy vocals and rocking guitars are two characteristics that describe a popular rock music style called Grunge.In the middle 1980s and beginning 1990s, a subculture of art and music emerged from the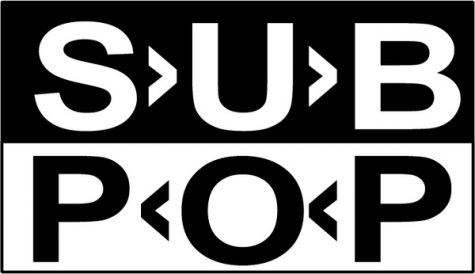 Pacific Northwest, specifically Seattle called grunge.
Grunge is an underground music scene from Washington state was also referred to as the Seattle Sound and originated from a sub-genre, alternative music label, Sub Pop.
Grunge became commercially popular in the 1990s due to bands and albums like Nirvana's Nevermind, Pearl Jam's Ten, and Alice in Chains' Dirt. The music movement is defined on the All Music website as "Using the sludgy, murky sound of the Stooges and Black Sabbath as a foundation, Grunge was a hybrid of heavy metal and punk." In an earlier review, I discussed the strong foundational sounds of Black Sabbath to later bands.
All of these bands used elements like loud sludgy distorted electric guitars, loud bass guitars, loud out of control drums,and usually crazy loud raspy vocals. Most of the sounds sounded like mixtures of alternative rock, hardcore punk and hard rock. Lyrically, grange expressed angst-filled themes, apathy, social alienation and wishes for freedom.
"
Using the sludgy, murky sound of the Stooges and Black Sabbath as a foundation, Grunge was a hybrid of heavy metal and punk."
— All Music
Though the guitar licks were lifted from early '70s metal sounds, what made the Seattle Sound "grungy" was more like acoustic guitars gone metal. While the guitar sounds were reminiscent of the 70's the ethic of the bands was all English punk, desiring independence from the 80's norms of records labels.
The first wave of grunge bands — Green River, Mudhoney, Soundgarden — were heavier than the second, which began with Nirvana. Nirvana, more melodic than their predecessors had signature stop-starts in their dynamics, while also incorporating a fuzzy, distorted guitars. "After Nirvana crossed over into the mainstream, grunge lost many of its independent and punk connections and became the most popular style of hard rock in the '90s."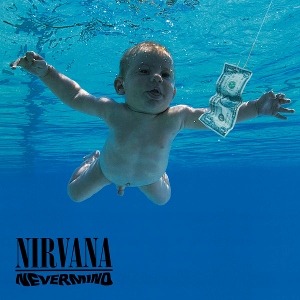 Nirvana was one of the best grunge bands of all time. Nirvana was formed by Kurt Cobain and Krist Noveslic in late 1987 in Aberdeen,Washington. They had signed to a record label called Sub Pop records which signed most grunge bands at the time.
Listed on many all-time most important rock album lists, Nirvana's Nevermind was released on September 24, 1991 and was responsible for bringing grunge and alternative rock to a huge audience. Songs like "Smells Like Teen Spirit","Come as You Are","In Bloom",and "Lithium" made Nevermind successfully become the number one album on the Billboard 200 charts at the time and has sold at least 30 million copies worldwide.
Pearl Jam's Ten another popular grunge album increased the popularity of the Seattle Sound. Ten was recorded from March 27, 1991-April 26, 1991. Pearl Jam was a group formed by bassist Jeff Ament and guitarist Stone Gossard from an early grunge band called Mother Love Bone.
In 1990, Jeff and Stone took on singer Eddie Vedder, guitarist Mike Mcready and drummer Dave Krusen to make Pearl Jam. Ten was Pearl Jam's debut album and reached number two on the Billboard 200 charts in late 1992.
songs from the album such as "Alive", "Even Flow", "Jeremy"and"Black"  remain popular despite the subject matter of abuse, depression, suicide, homelessness, loneliness and murder. Topics of such a serious nature weren't often the subject of a genre known for sex, drugs and rocking music.
Alice in Chains was one of the early grunge bands and their second studio album Dirt reached number six on the Billboard 200 charts. Dirt was recorded from March 1992-May 1992 and released on September 29,1992.
The album was recorded in three different studios: Eldorado Recording Studios in Burbank; One on One Recording Studios in Los Angeles and London Bridge Studio in Seattle. The album reached number 26 on the greatest metal albums of all time on Rolling Stones' List. Songs like "Would?","Down in a Hole" ,"Rooster","Angry Chair",and "Them Bones".
After the cute and sweet bubblegum pop popularity of the 80's music scene of Los Angeles, the 90's fierce address of incredible emotional topics felt like shift from the rough glitter utopia to a down-to-Earth safety net of flannel. As Sub Pop publicist Nils Bernstein reflects: "When you live it and then you see how it's covered, you're like, Wow, that's not accurate, or Oh, the feeling of this was different from how they portrayed it… It makes you question history." Grunge didn't question history, it was a reflection of ongoing history.
Read that review HERE
About the Writer
Tristan Humber, Music Reporter
My name is Tristan Humber. I am a sophomore at Hillsboro High School. My academy is Global Health and Science. I want to be a musician and my favorite...