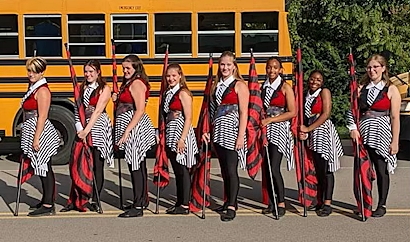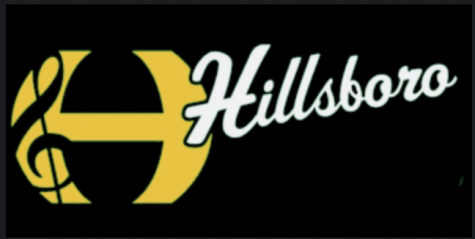 MURFREESBORO – Last Saturday, the Hillsboro Marching Band loaded up two buses and drove to Rockvale High School for the first band competition of the season. Over 80 students are members and they spent countless hours practicing for this performance. Prior to this contest, only 8 have marched before. The marching band includes brass instruments, woodwinds, a drum line, and a color guard. The majority of the students are new and inexperienced, but they gave it their all this weekend.
This year's show theme is Madhouse and is inspired by the chaos and madness that COVID caused in our lives. Nothing is normal and we can't go back to what it used to be. The band was disbanded for two years due to COVID, but now they're back and better than ever!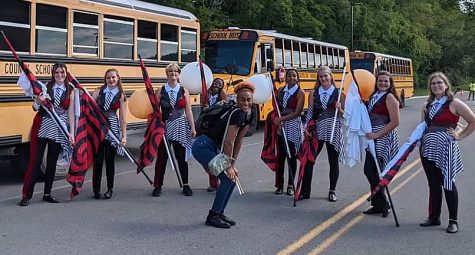 The band performed on September 17, 2022, in the afternoon at the 2nd Annual "Bands at the Rock" competition held at Rockvale High School. Bands from all over TN performed and the top performances were Summit High School (class 3A), Forest High School (class 2A), and Lincoln County High School (class 1A). Each ensemble received a plaque documenting their time at the competition.
Hillsboro placed third in the 3A division of band and won the award for Class 2A & 3A outstanding percussion!
After the show, the band was critiqued by the band director of North Alabama and will use these comments to improve their skills and musicianship for the next competition, Saturday 24, 2022 to be held at Stewart County High School in Dover, TN.
The students can't wait for the next competition. "The competition was really fun! It was kind of sad because it was my last first performance, but I can't wait to do it again." commented senior Joey Mendez, leader of the Front Ensemble. Margaret Nelson, who is the captain of the color guard is also excited. She stated, "The competition was stressful but fun! It was a new experience, and I was very impressed with the percussion and color guard. It was also really helpful to hear from the band critique."
The band's next competition is on September 24, at Stewart County high school. Hillsboro performs at 5:15, so be sure to come out and support the band!