Track Sectionals
Track Sectionals
For Hillsboro we have several runners in the sectionals this Friday. In the Women's 4×2 including, Kamil Washum, Eriyanna Reed, MarTayjah Varnado, Serenity Safeeullah. Eriyanna Reed will also competing in the 400 this Friday.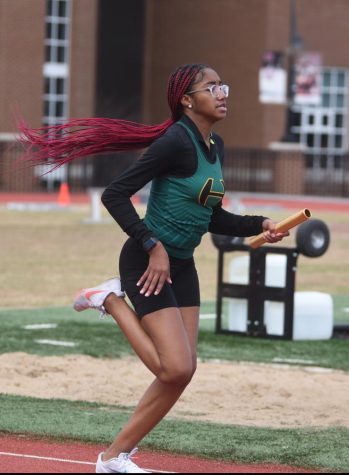 Also, on the boys side Hall will be competing in the 1600 & 3200 which he has already broke Hillsboro records for those events. We also have the boys 4×200 which for our first leg is Michael Gordon, 2nd leg is Syncere Safeeullah, the 3rd is Odon Sohr, and the Anchor is Demicheal Reid. We have a strong chance of advancing in the 4×200 where this could possibly be the last race for Syncere, Michael, and DeMichael out of the 4×2. They need to be in the top 4 to qualify for State.
I asked Michael Gordon a couple of questions on how he feels about the meet and the season.
The first questioned I asked was "What were the best parts of the Track season?"
He said that he enjoyed riding to the meets and practices.
The next question I asked was "How do you feel about your 4×2 team chance of competing this Friday?"
He responded with "I like our chances of competing in the meet this, and I think we have a chance to compete in state"