Nashville Traditions: Metro Schools had two teams to place in top 5 in City Cross Country meet.
Hume Fogg Girls placed 3rd and Hillsboro Boys placed 4th in overall team standings.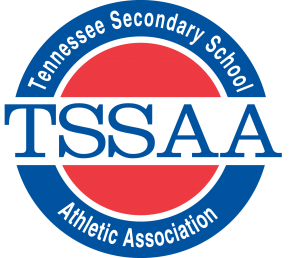 NASHVILLE, Tn–In March of 2019, TSSAA approved a complete separation between public and privates schools. This comes after a twenty-one years  two divisions were created. Many 'old-schoolers' yearn for the traditional battles that were derived from long-standing neighborhood rivalries. There are a few schools who still compete in non-regional play, MBA v Pearl Cohn, for example; but for the most part, it is a rare competition where the winner is really, the best in the city after a competition.
Presently, Division I and Division II meet to compete against at track and cross country city meets and invitationals. These two sports still offer that opportunities for Nashville athletes to be able to say, "I am the best in the city on this day."  This Nashville Nashville tradition  goes  back 40, 50 even 60 years.
The Nashville City Cross Country Championship
Tuesday, one of the best examples of collegial competition is the Nashvill
e City Championship Cross Country Meet which is held every year at Percy Warner Steeplechase. At this event, the best runner with the best time earn a medal recognizing he or she is the best there is in Nashville. Schools from both Division I and Division II come out every fall to run one of the toughest cross-country courses in the state.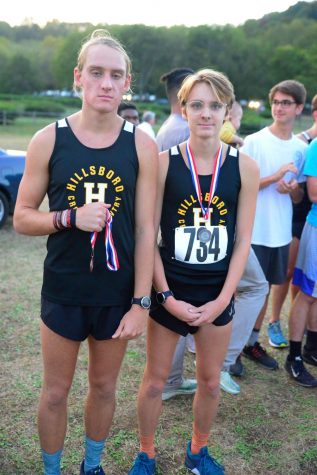 While only four Metro Nashville Public Schools were represented, MNPS as a district had an excellent showing.
Most notably the Hume Fogg Girls Cross Country Team placed third over all and the Hillsboro Boys placed 4th besting 9 other private schools and 4 other public schools.
Hillsboro's Conner Williams (2nd; 16.40.91)  and Cohen Williams (10th 17.28.67) placed in the top 10. Conner William's second place finish was only was a great race in which on .13 tenths of a second separated first from second.
The 5k course record for Percy Waner Park was reset in 2016 by Brentwood High School's Brodey Hasting with a time of  15:09:07. The girl's record is owned by Kathy Kroeger who threw down a time of 16:59;45 back in 2009.
Top three individuals scores: Boys:  1st) Hays, Timothy 12 Usn 16:40.77 1; 2nd ) Williams, Connor 10 Hillsboro 16:40.91 2  3rd) Cox, Andrew 12 FRA 16:51.97….Girls: 1 st) Guillamondegui, Bel 9 Harpeth Hall 19:51.84.11 2nd) Feltner, Grace 9 Father Ryan 20:31.69 2  and 3rd) Mryncza, Shelby 12 St. Cecilia Academy 20:32.90
List os participating schools:
Division I: Cane Ridge High School, Hillsboro High Schools; Hillwood High School and Hume Fogg. Two charter schools participated – Lead Academy and RePublic Academy
Division II: Christ Presbyterian Academy; Currey-Ingram, Donelson Christian Academy; Ensworth, Father Ryan, Franklin Road Academy, Goodpasture Christian School, Harpeth Hall, Lipscomb, Montgomery Bell Academy, Pope John Paul II, and St. Cecelia Academy.
The TSSAA Regional Cross Country meet is Thursday, October 24, 2019 for both  girls and boys teams.
Hillsboro's Individual Results are as follows:
Boys
2nd #734 Williams, Connor 10 Hillsboro 16:40.91; 10th #733 Williams, Cohen 12 Hillsboro 17:28.67 ; 35th #729 Deppen, Ben 12 Hillsboro 18:58.70; 40th #728 Carpenter, Sam Hillsboro 19:09.18; 42nd #731 Lawrence, Max Hillsboro 19:19.35;  58th #730 Kennedy, Carter 12 Hillsboro 20:09.92; 72nd #732 Nasution, Ernesto 12 Hillsboro 21:41.97
Girls
62nd #723 Long, Sallie Hillsboro 26:23.58; 63rd #484 Hinson, Sydney 12 CPA 26:27.01; 66th #727 Spain, India 12 Hillsboro 68th #721 Deppen, Jin Lan 10 Hillsboro 27:40.28; 75th #726 Turner, Shelby 12 Hillsboro 28:19.42; 86th #725 Mitchell, Ella 12 Hillsboro  94th #722 Link, Gretchen 12 Hillsboro 33:20.86 90; 95th #724 Meng, Nina Hillsboro 33:21.92 91; 96th #735 Do, Anhthi 12 Hillwood 33:43.59
MNPS TEAM PICTURES
Boys Team Scores
=================================================================================
Rank Team Total 1 2 3 4 5 *6 *7 *8 *9
=================================================================================
1 Father Ryan 50 4 8 11 12 15 16 20
Total Time: 1:27:20.13 • Average: 17:28.03
2 Montgomery Bell Academy 69 6 7 17 18 21 22 28
Total Time: 1:28:35.72 • Average: 17:43.15
3 Franklin Road Academy 94 3 5 14 34 38 49 52
Total Time: 1:29:45.00 • Average: 17:57.00
4 Hillsboro 129 2 10 35 40 42 58 71
Total Time: 1:31:36.81 • Average: 18:19.37
5 University School of Nash 132 1 9 37 41 44 57
Total Time: 1:31:42.10 • Average: 18:20.42
6 Pope John Paul II 158 19 27 30 39 43 45
Total Time: 1:34:00.50 • Average: 18:48.10
7 Christ Presbyterian Acade 174 13 31 33 47 50 51 60
Total Time: 1:34:39.50 • Average: 18:55.90
8 Ensworth 230 26 29 54 59 62 65 66
Total Time: 1:37:53.01 • Average: 19:34.61
9 Donelson Christian Academ 233 24 36 48 53 72 75 81
Total Time: 1:38:26.20 • Average: 19:41.24
10 Hume-Fogg 237 23 32 55 63 64 69 74
Total Time: 1:38:09.57 • Average: 19:37.92
11 Lipscomb Academy 322 46 61 67 70 78 79 85
Total Time: 1:44:29.47 • Average: 20:53.90
12 Hillwood 337 25 73 76 80 83 84 86
Total Time: 1:48:59.57  • Average: 21:47.92
66 #727 Spain, India 12 Hillsboro 13 Goodpasture Christian Sch 370 56 68 77 82 87
Total Time: 1:56:39.82 • Average: 23:19.97
Girls Team Scores
=================================================================================
Rank Team Total 1 2 3 4 5 *6 *7 *8 *9
=================================================================================
1 Father Ryan 48 2 5 6 13 22 33 35
Total Time: 1:46:17.20 • Average: 21:15.44
2 Harpeth Hall 58 1 7 11 19 20 23 26
Total Time: 1:47:01.79 • Average: 21:24.36
3 Hume-Fogg 65 4 8 12 14 27 29 51
Total Time: 1:47:55.08 •  Average: 21:35.02
4 Pope John Paul II 149 10 21 30 42 46 47 60
Total Time: 1:56:40.63 • Average: 23:20.13
5 Christ Presbyterian Acade 154 16 17 36 37 48 52 63
Total Time: 1:56:57.94 • Average: 23:23.59
6 Ensworth 170 9 32 41 43 45 50 54
Total Time: 1:58:52.88 • Average: 23:46.58
7 University School of Nash 177 18 25 38 39 57 58 61
Total Time: 1:59:22.10 • Average: 23:52.42
8 Lipscomb Academy 222 24 28 40 59 71 74 87
Total Time: 2:04:19.53 • Average: 24:51.91
9 St. Cecilia Academy 241 3 53 56 64 65 77 79
Total Time: 2:05:47.25 •Average: 25:09.45
10 Donelson Christian Academ 291 31 34 67 73 86
Total Time: 2:13:40.98 • Average: 26:44.20
11 Cane Ridge 314 15 69 72 78 80 81 85
Total Time: 2:16:04.68 • Average: 27:12.94
12 Franklin Road Academy 334 44 55 70 82 83 88
Total Time: 2:18:51.86 • Average: 27:46.38
13 Hillsboro 355 62 66 68 75 84 90 91
Total Time: 2:19:49.21 • Average: 27:57.85
14 Hillwood 399 49 76 89 92 93
Total Time: 2:39:36.18 • Average: 31:55.24