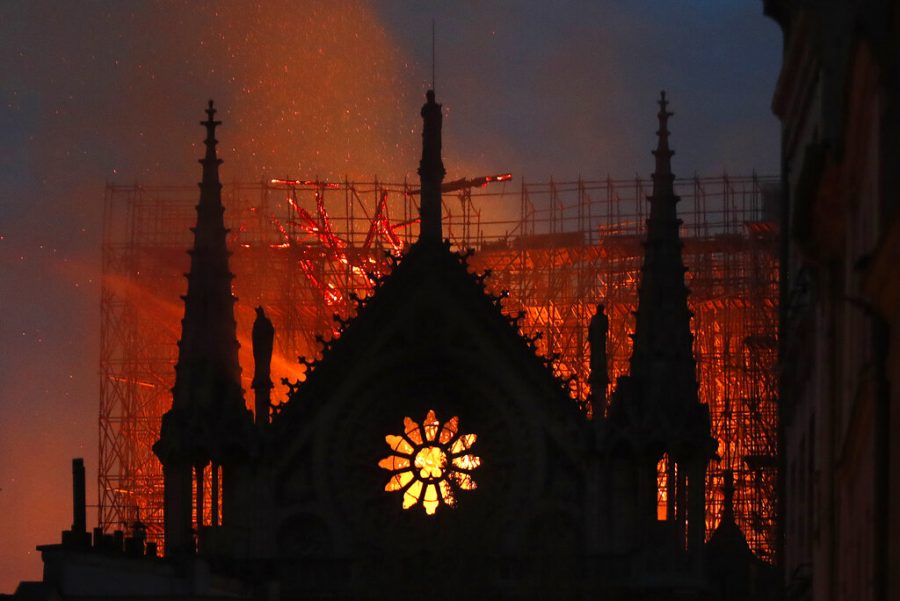 AP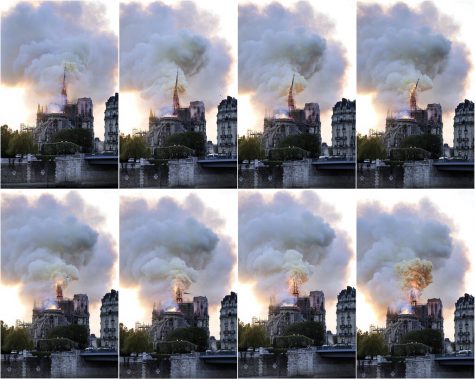 Today, the cathedral Notre Dame de Paris, stands blackened with much of its roof gone. The spire, that famously  graced a skyline free of skyscrapers is gone, collapsed and now a pile of burnt rubble. The alter inside the famous cathedral was spared significant damage and is a symbol of hope for the French people.
Last week, the iconic cathedral, the Notre Dame de Paris, was destroyed by a catastrophic fire. The Cathedral has been a place of worship since 856. 'The commander of the Paris firefighter brigade, Jean-Claude Gallet, stated  Monday night, "the cathedral's main structure and two towers of the cathedral had been saved."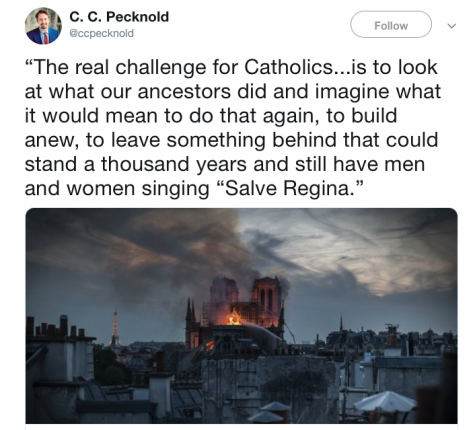 The country of France is taking the loss quite seriously for a number of reasons. The timing of the fire broke out during Christians' Holy Week, the most holy for Roman Catholics. In addition to the timing, massive statues, artifacts, and artwork have severely damaged or lost from the cathedral which is over 800 years old. Many French are ready to rebuild, but the loss of art is irreplaceable.
People gathered as night fell Monday during fire to pray and join in group song of "Ave Maria." President Emmanuel Macron stated, "Notre Dame is our history, our literature, part of our psyche" and pledged that the iconic cathedral will be rebuilt.
The president followed up by saying "Let's be proud, because we built this cathedral more than 800 years ago, we've built it and, throughout the centuries, let it grow and improved it. So I solemnly say tonight: We will rebuild it together."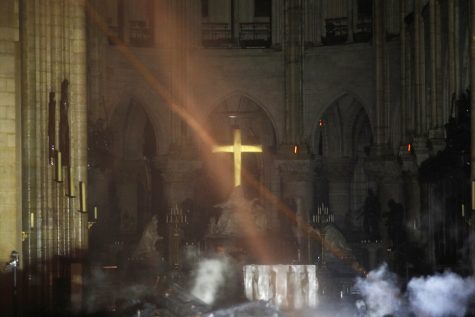 Later in the week, firefighters involved in saving the cathedral were honored at the Easter Mass held at neighboring chapels on Sunday. They were honored  for their bravery and remarkable keeping what could have bee a high death toll to one person.
Though France has been weakened, the country will continue to stand tall like the unburned cross of the cathedral carrying a beacon of hope for all.