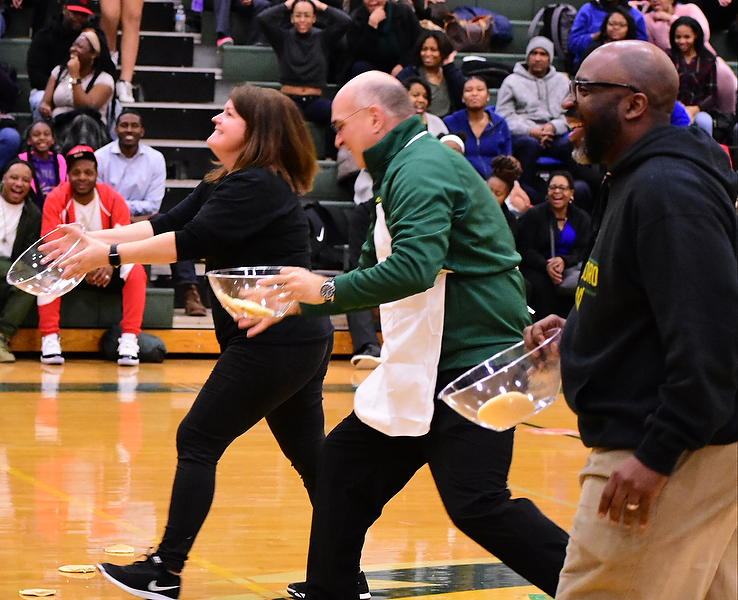 Madeline Kerr
This Friday, January 25th, Hillsboro's PTSO hosted its very first 5th Quarter  event for students, parents and the entire Hillsboro Community.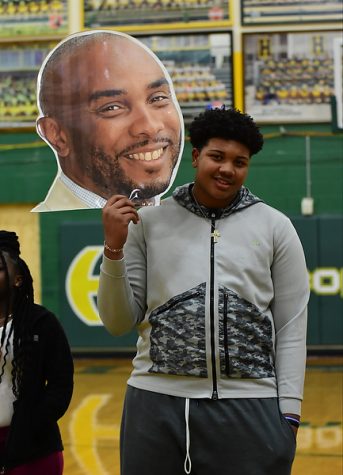 The Burro event which included pancake throwing syrup drinking contests was held during halftime of the girls and boys games against Cane Ridge and following the boys game, 5th Quarter was held in the  cafeteria immediately after the boys game
5th Quarter included an All – You – Can – Eat pancake breakfast featuring pancakes, sausage, orange juice, chocolate milk and water.  The proceeds were a fundraiser for the PTSO
Burros' Girls and Boys Basketball teams looked to sweep Cane Ridge in their second meeting, however Cane Ridge came in with the advantage winning both the girls game and the boys game. The two point win for Cane Ridge tied them with the Burros for first place in the district
Contact the Hillsboro Globe at [email protected] with questions.